PC - Windows
Final Fantasy XIV: A Realm Reborn
Gamer Reviews
2758 Reviews
8.20
NA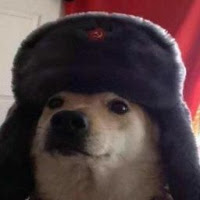 9.40
I really loved this game, I used to play world of warcraft before but couldn't afford it's monthly fees, i started playing final fantasy XIV after trying countless mmorpg games. It has beautiful graphics comparing to other games, different and beautiful music for every sancutary, well designed quest line with a touching story and smooth combat animations. If you like mmorpg games, this game is for you and Final Fantasy XIV a realm reborn is one of the best mmorpg's I have ever played.

10.00
The latest expansion is probably the best MMO I've ever played. Every last experience I've had with Shadowbringers content has been enjoyable, and with a new patch every 3 months to keep me playing and interacting with the game and community at large, I don't think I'll ever complete "everything" that this game has to offer.
Aggregate Gamer Reviews
7.00
A Realm Reborn isn't so novel that it feels like a vacation to an undiscovered realm. Instead, fantasy-world travelers will understand the language and quickly take to local customs. Yet these previously charted lands are wondrous to look at and overflowing with like-minded adventurers seeking to make a name for themselves in a world in need of heroes. And when you need to escape to another world, sometimes beautiful landscapes and well-oiled entertainment are enough to keep you exploring.
9.00
Square Enix doesn't offer much innovation with Final Fantasy XIV: this is a realm reborn, not the MMORPG genre. But the game is expertly prepared, and even if the systems are all familiar, they take place in one of the most enchanting MMORPG settings ever. So eat up. Get your fill. This one's an enjoyable feast.
8.70
...overall this a very good MMO that's done its homework.