NA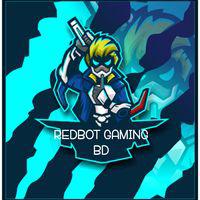 10.00
not good as my thinking not bad as my thinking
its more like a medicore one!!!!but yah atlast better then far cry 5
xd
Aggregate Gamer Reviews
8.00
This is a game that understands the importance of fighting back against fascism and taking a stand as part of your own personal revolution, yet it's often held back by gameplay that wants to distance itself from that idea as you fawn over cute puppies and fire off outlandish grenade launchers. Yet it's still a start, and a bold step forward for a company that has long sat on the fence of political discussion. If you're after more Far Cry, this delivers and pushes the formula forward into exciting new territory.
9.00
After completing the game I found I was not ready to leave Yara behind and thankfully there will be weekly Incursion events and other updates along the way to enjoy as well as DLC in the future. The game does offer a Co-Op mode which is on my list to try and I look forward to taking my salvaged parts and customizing various vehicles and weapons for more carnage in the months to come. While it does not attempt to change the formula, Far Cry 6 expands and improves on what has made the series such a success and gives fans more of what they want.
8.00
Far Cry 6 is some of the most fun I've had with this series in nearly a decade. Its cast delivers strong performances across an enjoyable story, even if it's also a fairly predictable one that doesn't always land the bigger swings it tries to take. And despite some faltering new inventory mechanics and a handful of bizarre design choices, its creative weaponry means taking down an outpost, ransacking a convoy, or even just taking a ride with a buddy has never felt better.