Gamer Reviews
70009 Reviews
7.60
NA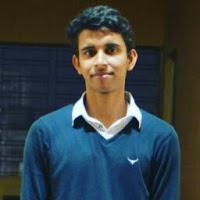 7.50
The game is a unique beautiful open world set in Montana, USA. The graphics and optimization are beautiful as the other Far Cry games. Finally, this game gets rid of the tower climbing and lets you discover missions organically which forces you to travel and discover the beautifully crafted county. Some rifles with scopes are simply OP. The worst part of the game is the protagonist himself. He is a mute, nameless, junior deputy that you waste your time customizing his looks at the beginning of the game but you never actually see him because it's an FPS game and the only time you see him is when he dies and the camera pans out. I don't get it when the studios create a mute character with no emotion and create such beautifully crafted NPCs and antagonists with their own amazing accent and drive in the campaign. Joseph Seed and his family are one hell of an antagonist. They are scary psychopaths with their own drive and motivation to get what they want. You are randomly kidnapped by the cult and taken to the Seed family even if you are in the middle of a side mission or near your allies. This gets very frustrating because it happens a lot of times.
Aggregate Gamer Reviews
8.00
Okay, so let's get down to the core of it. Far Cry is - and always has been - a big murderous sandbox where you can parachute out of a helicopter, shoot a couple of wolves with a bazooka, chuck a knife at the driver of a quad, steal it, drive it off a cliff into a lake and jet ski into the sunset.
9.00
Despite some brief irritations and missed opportunities with its narrative, spending time in the world of Hope County remains absolutely delightful. Far Cry 5 boasts a wonderfully harmonious flow to its adventure, with its smart changes to exploration, discovery, and progression distinctly bolstering the enjoyment of creatively engaging and experimenting with its spectacular open world.
Even with plenty of flaws and questionable design decisions, Far Cry 5 has more than enough fun gameplay to make up for it.Microtransactions: Yes. Players can buy silver bars to purchase weapons and skins.