Trailer, Gameplay, & Screenshots
Buy now
About this game
Summary
In Far Cry 3, players step into the shoes of Jason Brody, stranded on this mysterious tropical island. You dictate how the story unfolds, from the battles you choose to fight down to the allies or enemies you make along the way. Slash, sneak, detonate and shoot your way across the island in a world that has lost all sense of right and wrong. Beware the beauty and mystery of this unexplored paradise and live to outwit its roster of ruthless, desperate characters. You'll need more than luck to survive.
System Requirements
Minimum
OS:Windows XP, Windows Vista and Windows 7

Processor:Intel Core®2 Duo E6700 @ 2.6 GHz or AMD Athlon64 X2 6000+ @ 3.0Ghz or better

Memory:4 GB RAM

Graphics:512MB Video RAM (1GB Video RAM), DirectX9c (DirectX11) Shader Model 3.0 (Shader Model 5.0)

DirectX®:9.0c

Hard Drive:15 GB HD space

Sound:DirectX Compatible (Recommended Surround Sound 5.1 capable)

Other Requirements:Broadband Internet connection

Additional:*Supported Video Cards at Time of Release: AMD Radeon™ HD 2900 / 3000 / 4000 / 5000 / 6000 / 7000 series, NVIDIA® GeForce® 8800 GTX / 9 / 200 / 400 / 500 / 600 series. Laptop versions of these cards may work, but are not supported. These chipsets are the only ones that will run this game. For the most up-to-date minimum requirem
Downloadable Contents (DLC)
Other Games of the Series
Gamer Reviews
60817 Reviews
8.87
8.82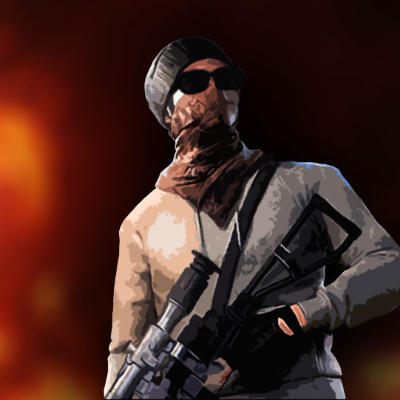 9.00
Replaying the game again, which is not the remastered "classic" edition. It still got the charms that amazed me the first time I've played the game. It still feels best in the series to me.

9.70
november 2012,ubisoft unveiled a new far cry game,far cry 3 which was about to blow the mind of gamers with brilliant story.I have completed it 4 times and trust me Vaas is like a 24 carat gold of this game,one of the best video game villian and dude that dialogue"did i tell u the definition of insanity?" will always be my best one
Aggregate Gamer Reviews
The multi-dimensional and unpredictable nature of this jungle journey makes each and every mission a crap shoot, and is ultimately what makes Far Cry 3 enjoyable. It's one of the better shooters of 2012 if just for its variety in its gameplay and sandbox elements. Eventhough it doesn't stick to the hyper-realistic nightmare that it kicks off with, it's still a rewarding story, though we would have liked to see this original idea seen all the way through.
10.0
Ultimately, Far Cry 3 left me a little conflicted. It's a smartly designed open-world game with a ton of stuff to do, and the random acts of hilarity that occur out in the jungle will constantly leave you with unique stories you'll be desperate to tell your friends. If the story had made good on the strength of its initial premise, Far Cry 3 would have been shoo-in for best game of the year. As it stands, it's still the most fun I've had in an open world in ages, a game that plays so well and looks so good, I wish every other piece of it reached the same high bar.
8.00
One of those rare games where I feel no mode has been damaged by the inclusion of any others, Far Cry 3 is a well-rounded package that provides a mass of content clearly produced by developers who cared deeply about what they were doing. Far Cry 3 is going to be the last major mainstream release of 2012, and after quite a spotty year, I can at least say this industrious triad of amusements ends the past 12 months on a high note.