Gamer Reviews
5807 Reviews
8.06
NA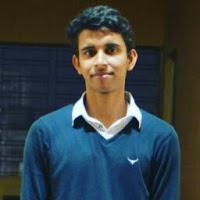 8.80
If you want to play Dark Souls in a modern setting with guns, then this is the game. The first part of the game is fun where you plan your approach, moving from one island to the other and killing enemies in the way but as soon as you get to the second part of the game where you meet the real enemy of the game Trygen, they are monstrous super soldiers and from this point on the difficulty becomes dark souls. They are overpowered and the AI is actually very smart for a game of such era. They take a complete clip to be killed and keep jumping and dodging bullets but they can kill you in two hits. The ending is ridiculously difficult and I only managed to complete it because of some glitches in the game.
If you play games for fun, then do not play this game, it will test you like nothing else.
Aggregate Gamer Reviews
9.20
I started out loving this game. It had so much of what I'd been missing. Sure, it looks fantastic, but it also plays well and is satisfyingly long; each of the 20 levels should take you about an hour or more to play through, if you don't get risky and keep your head down.
9.20
Far Cry is a stunning game in so many ways. It certainly raises the bar for graphics to new heights. And yet, it's not just a technology demonstration. In Far Cry, the graphics are just one of the ingredients that submerge you into the experience. The developers exhibit a growing sense of maturity throughout the game.
8.00
The story isn't that engaging, the characterisation is poor, and Ubi with its recent stunning line up should know more than anyone else about going that extra mile to make its games stand out from the mire. As it does stand, Far Cry is a beautiful looking game, but in this case looks aren't everything.