PC - Windows
Fallout Shelter
Trailer, Gameplay, & Screenshots
Get it now
Steam
About this game
Summary
Create a brighter future...underground! Select from a variety of modern-day rooms to turn an excavation beneath 2,000 feet of bedrock into the very picture of Vault Life.
System Requirements
Minimum
OS: Windows 7 64 bit
Processor: Intel Core 2 Quad CPU Q9550 @2.83GHZ
Memory: 2 GB RAM
Graphics: NVIDIA GeForce GTS 250 1Ghz, Radeon HD 6970 1GHz
Storage: 2 GB available space
Other Games of the Series
Gamer Reviews
38155 Reviews
8.69
NA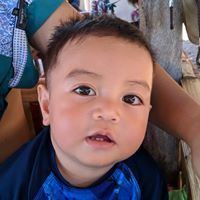 9.00
I don't clearly see why you won't love this game. It's a free management sim base on fallout. Have you ever wonder how it feels like to manage a vault after a nuclear fallout? What makes it interesting is it sticks to the fallout lore. Its minimalist and simple approach makes it easy to play. You can consider it Idle sim. Worth a try!
Aggregate Gamer Reviews
I have no doubt that the game will get dozens of expansions over the next few years that make this game a lot more fun than it already is, but for the moment the fun will last for about a week. Since it's free I don't see any reason why you shouldn't download this game. You can get a solid week of enjoyment out of this game for no money at all.
6.00
While a free game with a heavy mobile "stench" on it, Fallout Shelter is actually one of the best of its kind, and although its content or amount of depth won't be enough to keep you glued to it for months after months, it will surely become a pleasantly addicting casual pastime, especially for fans of the franchise. Note, however, that this tends to feel better suited to a smartphone's screen.
9.00
More equipment, pets, crafting all goes towards adding more character and personality, making your dwellers feel more like your own creations than before (you can even fix customise their appearance in a new room these days). It's good to be an overseer, and it's good to once again manage dwellers.