PC - Windows
Enter the Gungeon
Trailer, Gameplay, & Screenshots
Buy now
About this game
Summary
Enter the Gungeon is a bullet hell dungeon crawler following a band of misfits seeking to shoot, loot, dodge roll and table-flip their way to personal absolution by reaching the legendary Gungeon's ultimate treasure: the gun that can kill the past.
System Requirements
Minimum
OS: Windows 7 or later

Processor: Intel Core 2 Duo E6320 (2*1866) or equivalent

Memory: 2 GB RAM

Graphics: GeForce 7600 GS (512 MB) or equivalent

Storage: 2 GB available space
Gamer Reviews
47454 Reviews
9.59
NA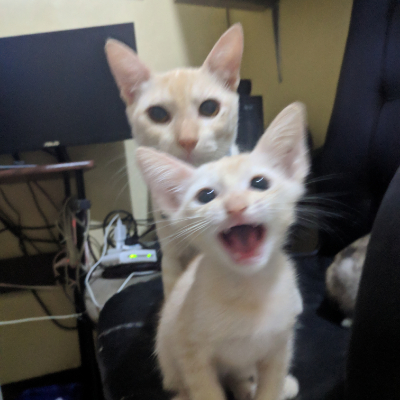 8.50
Ever since I bought this game from launch I was hooked. Even to this day, I can't stop playing this game. Fans of Raiden or R-Type will enjoy this top-down bullet hell shooter that has a pinch of RPG mechanics. Now, the story isn't all that great. In fact, it kinda starts too slow since you'll have to inch your way through the first 5 floors of the Gungeon (which is no small task) to unravel everything. However, once you have accomplished this task, the plot further unravels and leads to more interesting gameplay features.
It's a solid game and worth every penny.

10.00
Fantastic Game, Best Bullet Hell game I have ever played. One of the best Indie Games out there 10/10 would recommend
Aggregate Gamer Reviews
9.00
Enter the Gungeon does a good job of explaining its mechanics via tutorial and Ammonomicon, making it great first for anyone looking to get into this burgeoning genre. It doesn't necessarily bring anything new to table, but what it does bring is extremely well done.
While the Rogue like genre may be getting a little crowded, there's certainly room for the likes of Enter the Gungeon. It ticks all the boxes, with gameplay that beckons you to come back for one more run, a great art style and presentation, and seemingly something new discover or unlock on every playthrough.
8.50
Enter the Gungeon's design is quite sophisticated for a game about shooting bullets at anthropomorphized bullets with guns; it uses elements of one genre in the context of another, enhancing its most enjoyable elements. Despite there being so many more moving parts than in a typical arcade shooter, it somehow feels more immediate and focused on getting you into the action and keeping you there.