Gamer Reviews
384998 Reviews
9.20
NA
For what the game set out to do it matched all expectations. Fantastic exploration, hidden areas, challenging combat and bosses. Lots of different builds with different playstyles.
Why I don't give it a 10 is because I would have liked to see more cinematic story. In a shorter souls game I feel you can get away with it. But with a 100 hours + experience I would have liked more visuals to draw me into the story( Is ofc personal preference)
Also the last stage felt a bit like a boss marathon. (after Malenia went to Maliket and after the bosses for the end)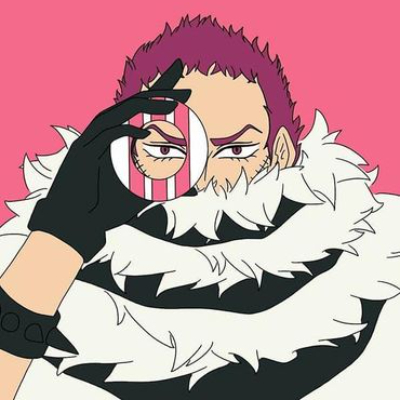 10.00
Hands down the best GOTY!
Elden Ring was my first souls-like video game and the first game I've played by developer FromSofware. It wasn't love at first sight. I've grown to love it.
It is, by all means, a very punishing game, based on my perspective as a new souls-game gamer. I died a lot, but it never took away the fun. Instead, I got the hang of it and took it as a part of the game.
I get excited playing this game, knowing that it has open-world gameplay, and that's me being a fan of open-worlds in general.
I know a lot is complaining about its open world, that it's hollow? Duh, please. You choose your narrative. That's the point, and there's no linear way to play this game. Set your own pace. I like how the game never really tells you what to do. You need to figure it out on your own and the best part is that there are no dead ends. You definitely need to grind your way in old RPG fashion.
Design-wise, Elden Ring does it. The fantasy around it, everything falls right in its exact place. What do you want? Demi-gods? Dragons? Undead? Aliens? Knights? Kings? Zombies? Pandemic? It has all of those fantasies. Anything around it is just so good.
Also, the memes, don't forget the memes.
10 out of 10.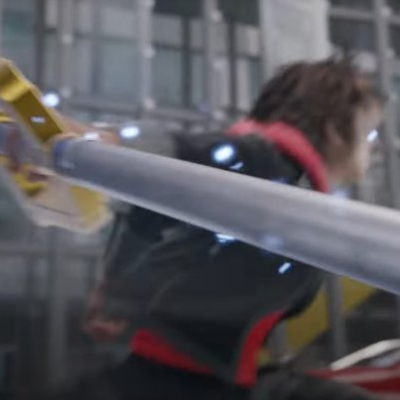 9.20
Elden Ring es un juego tan maravilloso y especial, lleno de vida, muerte y secretos a lo largo de su basto mundo como un desastre a nivel técnico.
Empezando por la mayor crítica que puedo hacerle y que más me ha desesperado: da igual el ordenador que tengas, si el juego quiere que tengas stuttering, lo tendrás. Sin importar la zona, la carga gráfica o la animación que haya en pantalla, el juego está muy mal optimizado y es imperdonable para el año en el que estamos y arrastrando tantos años de desarrollo y experiencia. Por otro lado, no añadir soporte ultrawide ni permitir que se añada de forma externa por culpa de la protección Easy Anticheat me parece otro craso error difícilmente perdonable.
Ahora bien, vamos con el resto de aspectos, que si entran en una calificación notable-sobresaliente: La jugabilidad no es más que una ligera evolución de anteriores Souls, pero eso no quita que sea perfectamente disfrutable, sobretodo en mundo abierto con el añadido de Torrentera y del sigilo (el cual deja un poco que desear, pero se agradece). La facilidad para ir usando builds según te convengan en el momento es otro punto a agradecer, al final tienes mucho margen de maniobra para afrontar las diversas dificultades que vayan apareciendo a lo largo del viaje.
Algo que sí me parece cuestionable es la variedad de jefes, donde da toda la impresión de que FromSoft ha preferido elegir la cantidad a la calidad. Molesta ver que hay que combatir una y otra vez contra exactamente el mismo jefe con el que peleaste hace 2h, el 80% de los jefes y enemigos son de la misma especie pero con una skin nueva, al final no se libran ni los jefes principales, de los cuales solo 4 no son skins actualizadas de otros jefes. Eso sí, no quita que haya combates inolvidables e inigualables a lo largo del juego.
El storytelling es prácticamente el mismo que vivimos en el resto de Souls, tenemos que prestar atención a todos los detalles que vamos encontrando tanto en los NPCs, como enemigos, paisaje y objetos. El worldbuilding que tiene el juego es espectacular, diria que prácticamente único, se sincroniza a la perfección con el lore del juego.
Ya por último, la banda sonora es tremenda, Tsukasa Saito ha hecho un trabajo envidiable e inmejorable.
En resumen, no es un juego sobresaliente, por desgracia el apartado técnico adolece la nota, pero se queda rozando la perfección a nivel de diversión, que es lo importante en el mundo de los videojuegos.
9.90
Elden Ring is a landmark title that I hope shapes the future of what this industry can do; maybe we can one day point at this time in 2022 and note that this is when gaming took a giant leap. At risk of "laying it on thick" and coming off as hyperbolic, in my more than 30 years of gaming, I have almost never played a title that so neared perfection.
9.00
FromSoftware returns with all of its traditional offerings in Elden Ring, but the real star of the show is its exceptional open world.
10.0
A massive, open-world game from the makers of the Dark Souls franchise. Elden Ring is a spectacle and a marvel to behold. Although there are some issues, the overall experience remains deeply engaging. It's one of the best open-world games I have ever played.