PC - Windows, Mac, Linux
Don't Starve
Trailer, Gameplay, & Screenshots
Buy now
About this game
Developer: Klei Entertainment
Summary
Don't Starve is an uncompromising wilderness survival game full of science and magic.
You play as Wilson, an intrepid Gentleman Scientist who has been trapped by a demon and transported to a mysterious wilderness world. Wilson must learn to exploit his environment and its inhabitants if he ever hopes to escape and find his way back home.
System Requirements
Minimum
OS:Windows XP/Vista/Windows 7/Windows 8
Processor:1.7 GHz or better
Memory:1 gigs of RAM GB RAM
Graphics:Radeon HD5450 or better; 256 MB or higher
DirectX
Downloadable Contents (DLCs)
Gamer Reviews
68041 Reviews
9.58
NA

10.00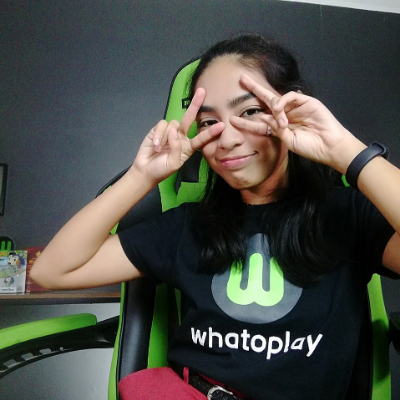 8.00
The reason why I play Open World games is because every once in a while, I want to get lost in a different world. This game is close to my heart because it was the game I played when I was doing my thesis. I've never beat the game, and I really don't want to. Whenever I play Don't Starve, I really just want to fool around and find many different ways to kill mobs without getting my hands dirty. I love how you can tweak the world according to exactly how difficult or how easy you want the game to be. Whether you want a super easy game where you will definitely not starve, or shoot yourself in the leg and be stuck in winter forever, this game will deliver.
Aggregate Gamer Reviews
8.50
Don't Starve is a refreshingly upfront experience, right down to the title. A game that shoves players into a complex, harsh world with little explanation, it can be tough to parse at first. But little by little, Don't Starve reveals itself via deep mechanics and an ever-evolving world. It started strong and got better, all the way until Wilson's (and my own) eventual mastery of the fantastical wilderness.
7.00
The initial sense of wonder that comes from stumbling upon the surprises and discoveries of this interesting world rapidly fades away when you're stuck tackling the same menial tasks over and over again to regain lost ground for the hundredth time. It's disappointing, because Don't Starve otherwise packs a tremendous amount of charm, depth, and intrigue.
8.00
Don't Starve starts off slow and punishing and continues to get even harder as you play. Its merciless difficulty coupled with its monotonous gameplay can leave some players feeling frustrated and bored. Those who enjoy a good challenge, however, will relish in the satisfaction they'll get when they manage to outlive their previous record or clear the game's evil Adventure mode.