PC - Windows
Divinity: Original Sin II
Trailer, Gameplay, & Screenshots
Buy now
Steam
About this game
Developer: Larian Studios
Summary
The Divine is dead. The Void approaches. And the powers latent within you are soon to awaken. The battle for Divinity has begun. Choose wisely and trust sparingly; darkness lurks within every heart.
System Requirements
Recommended
OS: Windows 7 SP1 64-bit or Windows 8.1 64-bit or Windows 10 64-bit
Processor: Intel Core i7 or equivalent
Memory: 8 GB RAM
Graphics: NVIDIA GeForce GTX 770 or AMD R9 280
DirectX: Version 11
Storage: 35 GB available space
Additional Notes: Recommended requirements may change during development.
Minimum
OS: Windows 7 SP1 64-bit or Windows 8.1 64-bit or Windows 10 64-bit
Processor: Intel Core i5 or equivalent
Memory: 4 GB RAM
Graphics: NVIDIA
Other Games of the Series
Gamer Reviews
91397 Reviews
9.50
NA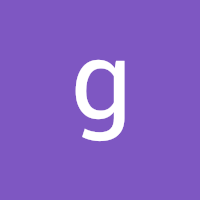 10.00
Loads of content. I found myself playing from one night into the next. Insanely replayable as well.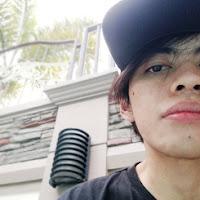 10.00
Perfect 10 for me. not a single disappointment I had. it raised my RPG turn-based standards and I haven't found a game that goes on par with divinity since. Masterpiece it is.
10.00
A masterpiece of a game. Have put 250 hours into it across 5 playthroughs (not all complete) and still find new tiny aspects of the story, or world, or even new satisfying ways to engage in combat. Great solo and yet maybe even better with 1 or more friends, would recommend to all people, and would recommend they fully immerse themselves.
9.00
Divinity: Original Sin II has such a wide scope and is such a dense, feature-rich game that it's easy to lose track of time and get completely immersed in its writing, characters, and raw inventiveness. There's a never-ending draw to see one more quest to completion, to try out one new ability or tactic in one more encounter, or to explore just one more location. Divinity: Original Sin II will relentlessly test your own creativity, demand your attention, prove your abilities, force you to question your own decisions, and overall keep giving reasons to continue playing and never lets go.
7.00
Divinity: Original Sin 2 has an abundance of things to see and do, a staggering amount of secrets to unearth and plenty of tricks up its sleeve. Yet almost every cool moment I experienced sits shoulder-to-shoulder with an equally weighted disappointment. Ambitious and impressive as it often is, it's ultimately a collection of incredibly pretty beads that just don't string together as well as they should.
9.75
Divinity: Original Sin 2 is one of the greatest PC RPGs of all time, and Larian's continued dedication to creating incredible freeform adventures inspired by tabletop lineage is inspiring and commendable. A few bugs and frustrating encounters are small prices to pay for a lavish ensemble of the genre's best and a one-of-a-kind experience.