Gamer Reviews
2835 Reviews
8.54
NA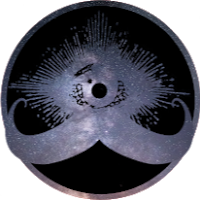 10.00
Aggregate Gamer Reviews
8.30
It's fun for a while, but ultimately is very, very repetitive and hard on your clicking finger. A great overlay map, interface, and skill system are nice but the buggy code is frustrating. I can't see wanting to play through the game by myself again. Battle.net will help out a little bit...when it gets fixed, but playing through this game in a slightly different way isn't very appealing.
9.00
Diablo II is really a meld of an action game and an RPG. The wealth of NPCs, settings and items make it comparable to a role-playing game, but the hack-n-slash combat system owes more to Gauntlet than Ultima. If you are looking for serious role-playing I suggest you look elsewhere, especially if you plan on taking the game online. But as an "RPG-Lite" it's a damn fine game - go pick it up!
9.00
Diablo II is an almost perfect sequel, that improves Diablo in every possible way, bar its still untouched atmosphere, without that meaning that the one at hand is inferior. In fact the story told here, which is an otherwise typical tale of good vs. evil is excellently handled, and definitely one of the things that make Diablo II so awesome.