PC - Windows
Devil May Cry 4
Trailer, Gameplay, & Screenshots
Buy now
About this game
Summary
Long ago the Dark Knight Sparda rebelled against the dark emperor and waged a one-man war to save humanity. Thousands of years later, a religious organization worships this renowned savior and has taken it upon themselves to rid the world of all evil. Residing in Fortuna, this organization is known as the "Order of the Sword," and is made up of an elite group of "Holy Knights." One day a young knight named Nero witnesses Sparda's legendary son Dante slaughter his fellow warriors. Has the renowned devil hunter turned his back on mankind? What does this encounter mean for these two individuals?
Also available on
System Requirements
Recommended
OS: Windows Vista

Processor: Intel Core 2 Duo processor or better

Memory: 1GB

Graphics: NVIDIA GeForce 8600 series or better

Hard Drive: 8GB of free space

Minimum
OS: Windows XP Service Pack 2

Processor: Intel 4 Pentium processor or better

Memory: 512 MB

Graphics: NVIDIA GeForce 6600 series or better

Hard Drive: 8GB of free space

Gamer Reviews
2447 Reviews
8.78
NA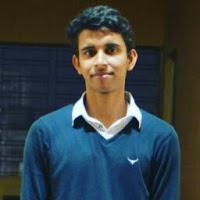 8.50
This game brings back the old cocky and funny Dante after the attempt at rebooting the series failed. You now play as a new protagonist named Nero with his own special abilities. The story mostly revolves around Nero saving his girlfriend and in some missions, you play as Dante as well. There are a ton of boss fights and some are quite challenging which makes the experience even better. You get to see some old characters and in the DLC you can play as them as well.
Aggregate Gamer Reviews
8.00
It's a crying shame, because with a little more effort, DMC4 could have been truly excellent. As it is it's a brilliant, addictive, just plain cool hack and slash action game which goes some way to bringing the series back to its initial lustre. It also stands alone on the PC. Whereas console gamers have the likes of Ninja Gaiden and God of War to fight for their attention, on PC Capcom is the only developer to have seen value in bringing its hack and slash over from consoles.
8.00
All told, Devil May Cry 4 is a great game, and it delivers a lot of quality action that will please fans without alienating those new to the series. If you liked previous entries, you'll find what you're looking for here; and if you were turned off by Devil May Cry 3's insane challenge, then you'll feel a lot more comfortable this time around.
8.00
Regardless of how much weight you put on each category, the action gameplay is accessible and possesses quite a bit of depth if you're willing to put in the time. The higher-resolution graphics on the PC shine and flow smoothly, and the fact that a gamepad is the best way to go shouldn't turn you off. This type of game couldn't really work any other way. So while it's not without flaws, it's still one of the better pure action experiences on the platform.