Gamer Reviews
18889 Reviews
8.50
NA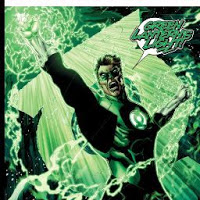 6.90
still waiting for Dead island 2
Aggregate Gamer Reviews
8.00
Trying to keep a mental catalogue of the things that are wrong with Dead Island, at least in its current state, is kind of exhausting. The good news is, the sum total of those issues still isn't damning enough that I would dissuade you from playing it. If you list open worlds, questing, co-op, loot, and zombies on your list of video game interests, this game has an awful lot to offer, warts and all.
7.00
As a sandbox action role-playing game based on killing zombies with friends, Dead Island is a proposition rich with possibilities, and it exploits a good deal of them, if imperfectly,....If you don't step off the boat expecting a taut horror experience, a masterful gun game, or compelling characters, you'll have a bloody good time.
8.50
I've played a lot of zombie games in my time, and Dead Island scratched an itch I didn't even know I had. Cooperative undead survival is nothing new to gaming, but exploring a gigantic zombie-infested island with friends is. I easily poured over 40 hours into my playthrough, and a new game plus promises even more entertainment. Rewarding character progression and the vast variety of weapons should appeal to anyone looking for a good time.