Gamer Reviews
18882 Reviews
8.50
NA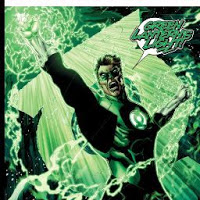 6.90
still waiting for Dead island 2
Aggregate Gamer Reviews
8.00
Trying to keep a mental catalogue of the things that are wrong with Dead Island, at least in its current state, is kind of exhausting. The good news is, the sum total of those issues still isn't damning enough that I would dissuade you from playing it. If you list open worlds, questing, co-op, loot, and zombies on your list of video game interests, this game has an awful lot to offer, warts and all.
8.00
For all of its flaws, Dead Island succeeds at what it clearly set out to do: deliver a game with an exciting, if not downright hilarious co-operative multiplayer experience. The story was barely surmisable, the character animations were janky, and there were texture pop-ins aplenty, but there are enough key ingredients in the pot to keep gamers coming back for more, especially with Techland promising more DLC (after it fixes all the problems the game currently faces, of course). Plus, it's just so much damn fun breaking each and every single bone on a zombie's body before delivering a flying boot to its face off the nearest pier.
7.00
As a sandbox action role-playing game based on killing zombies with friends, Dead Island is a proposition rich with possibilities, and it exploits a good deal of them, if imperfectly,....If you don't step off the boat expecting a taut horror experience, a masterful gun game, or compelling characters, you'll have a bloody good time.