PC - Windows
Vader Immortal: A Star Wars VR Series
This is an episodic game. You will need to get the base game and all succeeding episodes to experience it as designed.
Trailer, Gameplay, & Screenshots
About this game
Summary
Step inside a galaxy far, far away with Vader Immortal: Episode I. You are a smuggler operating near Mustafar, the fiery world Darth Vader calls home. When you are unexpectedly pulled out of hyperspace, you find yourself uncovering an ancient mystery at the behest of the Sith Lord himself.
NA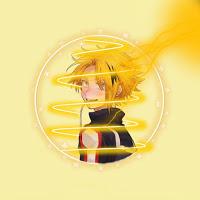 10.00
Best game ever, really cool, 10/10
Aggregate Gamer Reviews
8.00
It gets closer to fulfilling that mission than you might first think, and it might come at the cost of the depth some will miss, but this is an adventure any fan can pick up and play. Vader Immortal might not age well as the years move on, but as an early example of how VR is truly different from what's come before, it will surely be immortalized.
8.50
Vader Immortal's limitations as short VR thrills leave plenty of potential for a full-length game in the future. It's impressive attention to detail can be appreciated by new and long-time fans escaping into The Outer Rim. As the story pushes its limits to innovative heights after Episode One, a few hitches in gameplay can be distracting in very demanding moments.
7.00
Si l'on est fan absolu, peut-être que mettre la main au porte-monnaie s'avère légitime mais, sans cela, nous conseillons d'attendre une promotion en bonne et due forme pour profiter de ce soft éminemment sympathique et efficace, à défaut d'avoir beaucoup à proposer.