PC - Windows
Darksiders III
Trailer, Gameplay, & Screenshots
About this game
Summary
Return to an apocalyptic Earth in Darksiders III, a hack-n-slash Action Adventure where players assume the role of FURY in her quest to hunt down and dispose of the Seven Deadly Sins. The most enigmatic of the Four Horsemen, FURY must bring balance to the forces that now ravage Earth.
System Requirements
Minimum
OS: Windows 7 / 8 / 10 64 bit
Processor: Intel Core i5-2400, AMD FX-6100, or better
Memory: 6 GB RAM
Graphics: Recent Shader Model 5 GPU with 2 GB VRAM
DirectX: Version 11
Storage: 15 GB available space
Additional Notes: These are preliminary system specs that can and will change!
Other Games of the Series
Gamer Reviews
6684 Reviews
7.50
NA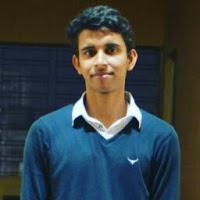 8.00
This is the third game in the Darksiders franchise. You play as Fury, she is a hot-headed character with very few likable character moments in the game. The story revolves around her catching the seven deadly sins which have escaped their prison. The overall game is good and continues the story of the aftermath of the destruction of Earth.

8.00
Darksiders 3 is a great game worthy of playing. The story is good and the world is beautiful to explore.
If you tried the previous games, it definitely worth to try.
Aggregate Gamer Reviews
7.00
The straightforward simplicity of Darksiders III is a refreshing change of pace after exploring so many dense open-world games. That simplicity doesn't refer to the combat or boss battles, though, which are complex and almost startlingly unforgiving. Its throwback philosophy is comfort food for action gamers of a certain age, but it would've been nice to see the third game in the series introduce some new concepts to relaunch Darksiders in the modern age.
7.50
Darksiders III is a fun game with an engaging combat system that can be very satisfying, particularly thanks to the dodge and counterattack system in place. All of this is surrounded by a surprisingly compelling storyline with interesting characters. There are issues in the game, with a few bugs and other technical problems as well as a pretty damn cheesy script, with the biggest issue being some downright irritating puzzle sections which are less about logically working something out than slamming your head into a wall repeatedly until something gives.
7.00
Ultimately, Darksiders 3 is a solid entry in the series that's sure to entertain with its engaging character arc and satisfying combat. The increased Dark Souls influence and lessened Zelda inspiration may not be to everyone's liking. What's here is solid and fun enough to last for 12-15 hours. It makes up for its lack of depth with creative boss designs and challenging encounters. The new lore established here is fun. However, diehard fans may be disappointed by the lack of reverence for what came before.