Trailer, Gameplay, & Screenshots
Buy now
About this game
Summary
Dandy Ace is an over the top action game that follows this fabulous magician seeking to combine and use his magical cards, fighting and looting his way to defeat the Green-Eyed Illusionist and free himself from a cursed mirror.
System Requirements
Recommended
OS: Windows 10
Processor: Intel i5+
Memory: 4 GB RAM
Graphics: Nvidia GTX 460 / Radeon HD 7800 or better
DirectX: Version 9.0
Storage: 300 MB available space
Minimum
OS: Windows 7
Processor: Intel i5
Memory: 2 GB RAM
Graphics: Nvidia 450 GTS / Radeon HD 5750 or better
DirectX: Version 9.0
Storage: 300 MB available space
NA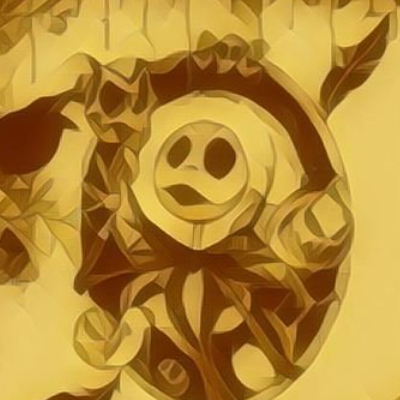 5.00
I have been looking forward to this game ever since I saw the trailer and watched some review of the game, but I was too busy playing other games that I have soon forgotten about it until it came to xboxgamepass. I had high expectation of Dandy Ace but that soon changed when I played the game for about an hour.
Story: Lele the Green-Eyed Illusionist, was the a popular magician at the time but when Dandy Ace came along, Dandy Ace quickly overshadowed the illusionist Lele. While attempting to get revenge over this situation, the Green-Eyed Illusionist traps the magician in a mirror. Along with his assistant, he attempts to find a way home. Going through palaces and different bosses and enemy and soon defeat Lele to leave the place.
Most people say that this is a "Hades" Copy, while the camera angle is the same, it isn't a copy. The upgrade system is very,very,very,very similar to "Dead Cells's Upgrade System". More like they basically copied it, you use gems you can collect by fighting enemies and once you completed one area, you'll reach a place where you can heal, restore your potions and get upgrades and use the gems you collect to unlock cards for your next run. It's basically like dead cells (The gems and potions mechanic).
There are three types of cards you can collect: Blue,Yellow and pink. Here's a better description of the card system from Noisy Pixel's review : "There are three types of cards: blue (movement-related), pink (fast attacks), and yellow (hard attacks)". Source: https://noisypixel.net/dandy-ace-review-pc/ .
You could also combine cards like a dash card with a movement speed card so when you dash, you get movement speed buff while doing so. You can also combine attack cards to make it stronger.
Here's a better description of what i just said again, but Noisy Pixel : "For instance, it's possible to combine the "throwing cards" skill with another card that deals poison damage or one that creates an area of damage around the enemy you hit. These "bonus effects" are logical derivations of their main effects, not being quite the same.A card that causes charm as a side effect may apply it to other cards, but it could also make enemies explode and charm whoever is nearby. These effects can be read in the card description and sometimes have specific use cases. One such example is that equipping them to a blue card may have different effects than doing it to a pink card."
The one thing i don't like is, there's basically no mechanics that makes the game more replayable. There are difficulty, but normal mode is hard enough, the enemies in the game does so much damage it's soo stupid. The only way is to dodge the attacks and it's quite hard when there are tons of enemies attacking all at once. And once i died like 5 times at the start of the game, i soon got very bored of the game and lost my interest in the game.
Graphics-wise, it's soo plain and simple, the graphics aren't too bad nor too good. And that made me more bored as i like to explore different places of roguelike games to see how detailed the levels are in the next map and Dandy Ace not exceeding to my expectation.
The characters in the game is very,very,very boring, they say some stuff but once you listen to their dialogue like 8 times, they'll repeat their sentences and make the game more boring. Unlike hades, they change their dialogue alot of times, making the player feel like it's changing the more they play it which is amazing but Dandy Ace lack that.
For an indie game, it's quite good but there's alot of stuff they could improve, especially the combat system, it's too boring, especially boss fights, they always do the same attack moves and nothing new has change even after defeating it a few times and coming back to it. Dandy Ace is very simple and boring.
And playing on Microsoft store and xbox, earning achivement points, Dandy Ace barely gives any and that makes me want to farm for it, but doing so, i have to beat bosses and go different routes to reach lele and even play on harder difficulty and beat lele just to get that 20g points and for me, it's not worth my time. I rather play something else or do something more productive that wasting my time playing Dandy Ace just to farm that 20g points.
Plus, the game is too hard, for new players, they will probably quit the game after dying 5 times as it's too hard. It takes time for them to get used to their simple mechanics and it's a complete waste of time. For some, they might like this time of hard roguelike, i love when roguelike are a challenge but when i basically don't earn anything while playing and dying for absolutely no reason, it's boring. It's too simple, barely any mechanics and it's wasting my time. I'm not a fan.
Aggregate Gamer Reviews
It's still one of the most entertaining roguelites I've played in a long time, mostly due to its sense of humor, really impressive production values, and excellent combat system. If you're a fan of the genre, you have to pick this one up pronto.
9.00
Dandy Ace is a sensational roguelike that can contend with the very best the genre has to offer. Although gameplay can get a little repetitive, its colorful visuals and well-thought-out combat mechanics more than make up for that. This is a challenging yet fun game that is well worth your time.
9.00
I found the game to be well worth the $20 price tag given its polished story with voice acting and extreme replay value but you don't have to take my word for it; you can find a free demo on the Steam page and give it a go for yourself. You won't be sorry.