PC - Windows
Cyberpunk 2077
Gamer Reviews
444343 Reviews
7.60
NA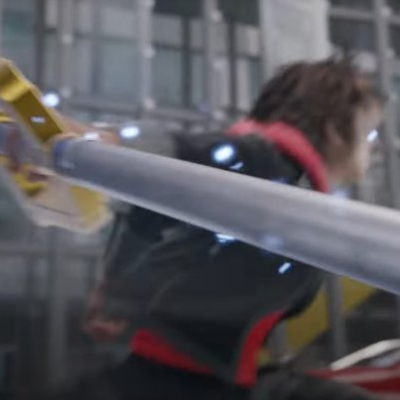 7.00
Un juego con un mundo excepcional, asombroso y muy bien construido que se cae a trozos por culpa de la IA tan mal ejecutada y los bugs a montones.
El juego presenta una historia ciertamente difícil de encontrar, una serie de problemas de salud graves llevados a un enfoque tecnológico y esto está muy bien logrado. El papel de Johnny Silverhand es ridículamente perfecto, está muy cuidado y sin duda es lo mejor que te da el juego.
Por otro lado, la jugabilidad deja bastante que desear en cuanto a conducción y sigilo, pero sin embargo el gunplay aunque no sea el mejor está muy bien logrado.
Los personajes secundarios también cumplen un buen papel, aunque se echa en falta que muchos incidiesen un poco más en la historia principal, la mayoría solo aparecen en misiones secundarias que no llevan a ningún lado finalmente.
Ya por último, la música del juego también está bien planteada, a mi parecer la música de combate se vuelve insufrible al cabo de unas horas, pero el resto de soundtrack elegido y banda sonora creada calzan muy bien con el mundo del juego.
Es una lástima que haya tenido tantos problemas de desarrollo y a día de hoy sea un juego que siga dando tantos problemas, porque podría haber salido un producto digno de alabar y recordar.
7.00
It can have been so much more but gameplay is poor and RPG elements are weak.
Good narrative !
I hate to admit, I'm one of those people who was hyped and got disappointed after a few hours of gameplay. I even abandoned it for weeks after that since it suffers from many bugs. Then I suddenly gave this game a new chance. Damn! I loved it! To the point, it became one of my favorite games of all time. I didn't know it was one of the best, to be honest. Not everything, but focus on the main story and its side quests. Trust me, everything is way too good. The story is so deep. The gameplay is so badass as well!. You'll appreciate this game the more you play it. Just take your time to appreciate it.
VISUALS
Artistry: 12/12
Technical Merit: 7/8
SOUND DESIGN
Music:12 /12
Sound Effects & Vocals: 8/8
INTERACTION
Control & Interface: 6/8
Player Agency: 6/8
Accessibility: 4/4
MECHANICS
Feedback & Fun: 8/10
Depth: 4/5
Variety: 5/5
CHARACTER
Narrative: 8/8
Heart: 5/6
Originality: 5/6
Cyberpunk 2077 was never going to live up to the grand promises made by CD Projekt Red, but its problems stem deeper than bugs resulting from its rushed development.
9.00
Cyberpunk 2077 is dark and disturbing at times (frighteningly so), but the majority of its content is fascinating, and loaded with depth through the various RPG systems and lore. I thoroughly enjoyed my time in Night City, and Johnny Silverhand is a great partner to see the sights with.
7.00
I've certainly had my share of fun and amazement soaking up what bits of Night City's world that I could in my 80 hour playthrough, but nevertheless with a bad taste in the mouth when so many glitches and inconsistencies pulled me out of its overall experience.