PC - Windows
Cyberpunk 2077
Gamer Reviews
442439 Reviews
7.69
NA
I hate to admit, I'm one of those people who was hyped and got disappointed after a few hours of gameplay. I even abandoned it for weeks after that since it suffers from many bugs. Then I suddenly gave this game a new chance. Damn! I loved it! To the point, it became one of my favorite games of all time. I didn't know it was one of the best, to be honest. Not everything, but focus on the main story and its side quests. Trust me, everything is way too good. The story is so deep. The gameplay is so badass as well!. You'll appreciate this game the more you play it. Just take your time to appreciate it.
VISUALS
Artistry: 12/12
Technical Merit: 7/8
SOUND DESIGN
Music:12 /12
Sound Effects & Vocals: 8/8
INTERACTION
Control & Interface: 6/8
Player Agency: 6/8
Accessibility: 4/4
MECHANICS
Feedback & Fun: 8/10
Depth: 4/5
Variety: 5/5
CHARACTER
Narrative: 8/8
Heart: 5/6
Originality: 5/6
I spent 200 hours in this game on the highest difficulty and I think it's a good time to give some ratings.
PC version:
+++ Beautiful story "dark story"
+++ Main & Side Quests Characters "Story, visual look, good selection of voice actors"
+ Interesting ingame ads
++ Soundtracks and ingame Music
++ Quests: deciding between lesser evil "not all"
+ variety of game style "character development"
- Bad translation "EN -> CZ"
- The game cannot maintain the game language setting
--- Optimalization
- Glitches & Bugs
-- untapped potential in the reputation system
-- poor variety of bonus for consumer items "food and drink"
-- missing content or features
--- unfinished game "release too early"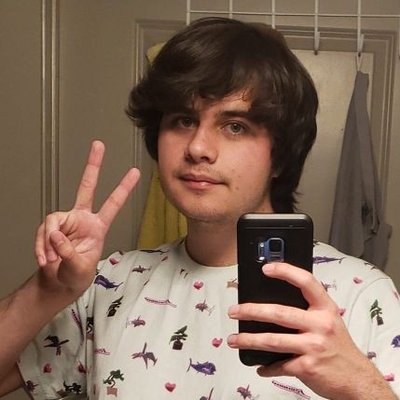 9.00
In its current state, and with my current build, Cyberpunk 2077 feels like playing the beta of one of the first classic games of the 2020s. Its scale is huge, its questlines are rich, and its characters are genuine and intriguing. Stepping into its world gives me the same excitement as when I first played Skyrim at 12 years old. However, it is abundantly clear that CDPR executives rushed this game out for the holidays. Luckily, on PC it is still more than playable, just ugly. The same cannot be said for consoles, and I feel genuinely bad for anyone who picked this up on PS4 and Xbox One. That being said, it is clear that the developers of this game poured their hearts and souls into this world, which makes this launch even more disappointing.
If you haven't played this yet, and you're patient, wait a few more months before picking this up. However, I'm writing this bored out of my mind, and alone in my apartment on Christmas Eve because of 2020's most unwelcome guest, the coronavirus. This game came at just the right time for me and has made this cold lonely Christmas a little warmer. Most of all, I'm looking forward to playing this again in two years, when some expansions are out, I have a new graphics card, and we don't have to wear masks anymore.
Merry Christmas, choombas.
Aggregate Gamer Reviews
9.00
Cyberpunk 2077 kicks you into its beautiful and dazzlingly dense cityscape with few restrictions. It offers a staggering amount of choice in how to build your character, approach quests, and confront enemies, and your decisions can have a tangible and natural-feeling impact on both the world around you and the stories of the people who inhabit it.
7.00
Cyberpunk 2077 ends up being one of those games that can be frustrating to love. There are good design elements all over, from a menu option disabling licensed music for streaming to quests that completely change based on whether you choose to go in guns blazing or stay hidden and make sense both ways.
6.00
The experience is undermined every step of the way, especially on the PS4. This was a disastrous release, and you're better off getting a refund or not purchasing the game until these issues are fixed — if not for your own sake, then perhaps out of principle after we were all misled by CDPR's attempt to hide last-gen issues until it was too late.