PC - Windows
Curse of the Dead Gods
Trailer, Gameplay, & Screenshots
About this game
Summary
You seek untold riches, eternal life, divine powers - it leads to this accursed temple, a seemingly-infinite labyrinth of bottomless pits, deadly traps, and monsters.
System Requirements
Recommended
OS: Windows 7/8/10
Processor: Intel Core i7-3820 (3.6 GHz)/AMD FX-8350 (4.0 GHz)
Memory: 8 GB RAM
Graphics: 2 GB, GeForce GTX 760/Radeon R9 280
Storage: 2 GB available space
Minimum
OS: Windows 7/8/10
Processor: Intel Core i3-2125 (3.3 GHz)/AMD FX-4100 (3.6 GHz)
Memory: 4 GB RAM
Graphics: 2 GB, GeForce GTX 660/Radeon R7 370
Storage: 2 GB available space
Gamer Reviews
3223 Reviews
8.68
NA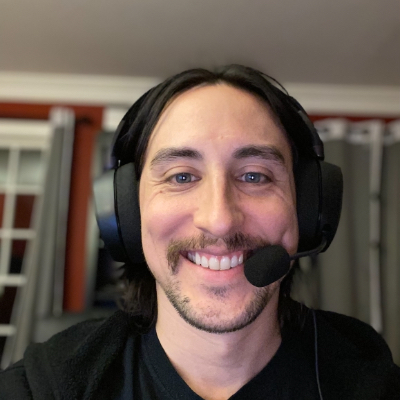 9.00
An amazing rouge lite! Found it very challenging from early game straight thru the end, scales wonderfully. The art style is awesome, weapons super fun, story minimal but I'm ok with that. The gameplay is so fun I want to get right into it and I think that's why the game focuses on the action rather than dialogue. Couldn't recommend this one enough, must play for rouge lite enthusiasts.
Aggregate Gamer Reviews
7.00
There is a lot about Curse of the Dead Gods that ticks the familiar boxes of a solid roguelike. A cool art style, engaging combat, some fun twists on the genre, and a sense of progression are key to making it engaging and addictive.
7.25
Overall, Curse of the Dead Gods is a solid roguelite, though it doesn't attempt anything revolutionary or ambitious. Its familiar approach to genre-specific structure makes it easy to dive right into without fearing a loss of the challenge. The different strategic approaches available with the upgrades system also makes progression feel rewarding.
8.00
Part of the appeal of roguelikes is the depth. Since static maps aren't developed and a linear (or non-linear) story doesn't unfold in typical RPG fashion, a generous serving of content is almost required. Curse of the Dead Gods feels like a proof of concept in this way, because what's here is tight, enticing, and consistent, but it needs more.