Trailer, Gameplay, & Screenshots
About this game
Summary
Cuphead and Mugman rolled the dice and lost to the Devil. Now they have to repay their debt by doing his bidding! In two player local co-op mode, play as Cuphead and Mugman together to take down these hooligans! Master multiple weapons and defensive abilities with precision controls against furious adversaries! Pilot Cuphead's blazing fighter plane in fast action shoot 'em up stages! Test your skills against giant, fully animated bosses ready to push your dexterity to the limit! Travel across the world of Cuphead, gaining powers, defeating opponents, and saving the land!
Also available on
System Requirements
Minimum
OS: Windows 7
Processor: Intel Core2 Duo E8400, 3.0GHz or AMD Athlon 64 X2 6000 , 3.0GHz or higher
Memory: 2 GB RAM
Graphics: Geforce 9600 GT or AMD HD 3870 512MB or higher
DirectX: Version 9.0
Storage: 20 GB available space
Downloadable Contents (DLC)
Gamer Reviews
72352 Reviews
9.45
NA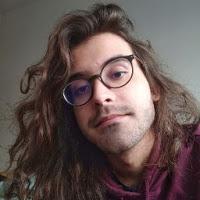 9.20
It hits the sweet spot between "unfair" and "hellafun". It's a must for everyone up to a challenge.
The enemies' designs are fantastic and really memorable. Their battling styles are also very fun and creative. The gameplay is perfect with responsive and intuitive controls.
Not only the bosses, the platforming levels are also really interesting and don't get old.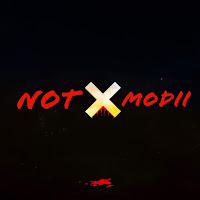 9.40
Core Loop: 10/10
Boredome: 10/10
Sound Design: 5/5
Gameplay: 5/5
Engaging And Flow: 6/10
Unpredictability: 10/10
Fun: 10/10
Art: 10/10
Uniqueness: 10/10
Quality: 9/10
Forgettability: 9/10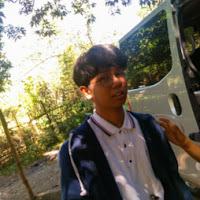 8.50
May it's stylish 30s art style and cuteness of it's animation hide all the frustration. Cuphed is an Delight and frustrating experince that keeps you playing even if you've seen that "You Died" sign 100 times.
10.0
If you're the type of person who derives joy from angrily banging your head into a boss over and over until you can perfectly defeat it in the most glorious 90 seconds you will ever experience, then Cuphead is the total package. The tight gameplay, accompanied by an incredibly well-realized aesthetic, makes for a truly unforgettable gameplay experience.
9.00
Cuphead would have flourished on its brilliant art-style and visual aesthetic alone, easily. Yet what truly sets itself apart from anything released over the past ten years is how well everything else binds together. A gameplay loop that constantly throws more and more unique ideas at the player; a soundtrack that energises the maddening antics of its visuals even further; a situation that is equal-parts chaotic as it is psychologically immersive. Though it misses out on being crowned a perfect game, believe me when I say that it's not by much. Its faults may crop up at the most pivotal of moments, but even that takes nothing away from the generally electrifying sense of joy to be found from a game of this vigor and caliber. Cuphead truly is one to cherish.
9.00
But on a technical and artistic level, Cuphead is a stunning achievement in both gaming and interactive art, and unlike anything I've ever played before. Some of the game's levels had me on the edge of sanity trying to best them, and I ended Cuphead with a few sore spots on my thumbs because of it. More importantly though, I had a smile on my face the whole time through it all.