PC - Windows, Mac, Linux
Counter Strike: Global Offensive
Trailer, Gameplay, & Screenshots
Buy now
Steam
About this game
Developer: Valve Corporation
Summary
Counter-Strike: Global Offensive (CS: GO) will expand upon the team-based action gameplay that it pioneered when it was launched 12 years ago. CS: GO features new maps, characters, and weapons and delivers updated versions of the classic CS content (de_dust, etc.). In addition, CS: GO will introduce new gameplay modes, matchmaking, leader boards, and more.
Also available on
System Requirements
Minimum
OS: Windows® 7/Vista/XP

Processor: Intel® Core™ 2 Duo E6600 or AMD Phenom™ X3 8750 processor or better

Memory: 2 GB RAM

Graphics: Video card must be 256 MB or more and should be a DirectX 9-compatible with support for Pixel Shader 3.0

DirectX: Version 9.0c

Storage: 15 GB available space
Gamer Reviews
4902229 Reviews
8.70
NA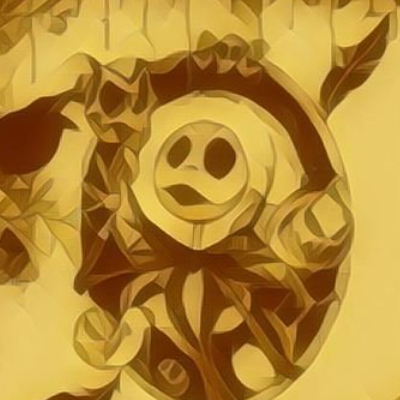 10.00
I can't believe I'm reviewing Csgo, the game which I've played for hundreds and hundreds of hours. The game which I had spent a trillion dollars on (Not actually, but you knew that already).
This game has a lot of offer and a lot of stuff to do in this game, let's start with.
Game mode: This game has a lot of gamemodes, including Competitive which is 5v5, amours are buyable, first to 16 rounds win, wins. Casual which the sound of its name is, 10 v 10, first to 8 rounds wins. It's basically a fast-paced version of competitive. And many others here's the full list of it.
"Global Offensive has eight official game modes: Competitive, Casual, Deathmatch, Arms Race, Demolition, Wingman, Flying Scoutsman, and Danger Zone. Competitive mode, the primary gameplay experience, pits two teams of five players against each other in a best-of-30 match.''
Csgo is popular mainly because of its skin and player base, while there are trillions of skins in this game, most look good, try not to spent too much money on this game as i did.
Csgo is also amazing because of its customizable stuff in the game, you can change the front, Nvidia's vibrant and make the game look more special and colourful, you can change the hud colour, main menu background, you can put custom background, moving background and other cool stuff. There are music kits in the game if you're sooooo tired so hearing the same music in this game, there are a lot of music kits. And if you're MVP and have a music kit, it will play the music kit's MVP music. Different music kit has different music.
There are custom maps players can make and post them to the steam workshop, where players can download and lunch their own maps. You can either play with bots or with friends, what I really like is the bot difficulty, sometimes they are quite hard, and sometimes they are very easy. I play a lot of custom maps with bots, as I'm extremely lonely LOL. And when you play with bots and with friends, there are commands in this game, and there's a lot of them. Making the game more fun as you can do a lot of stuff with these commands, you can respawn after death, make your gun's recoil insane, change the gun's size, change the player's size and other garbage. You cannot use commands that are used for cheating in online matches. There are so many commands which are so useful, like bind keys which are used for instantly buy the guns when it's time to buy.
Csgo is also known for its extremely dumb recoil pattern, hardest to master is probably the ak47, there are 34 different weapons in the game, loadouts are used for switching gun types in the game before the game starts. There are a lot of guns and when there are guns there are broken guns which are extremely dumb but, this game is quite balanced. YOU NEED TO BE GOOD. And master the gun's recoil.
Crosshair, crosshair is usually preferable and most people hate on dot crosshair, but it's the player's choice on what crosshair they want, some people may hate on that, and others may like that. You can customize how big your crosshair and seem, how small. The colours and other stuff. And with console commands, you can change crosshair during a match with an instant command or change it in the settings by pressing escape and go down to settings.
There are also stickers that are used to making your skins look good. Every year there are capsules which inside are stickers, and most have a year on it like, 2021 "NAME" Capsule... something like that, and most players invest in it. You can earn a lot of money playing csgo, after every match, there is a chance you can get skin, graffiti or a case which are used for opening and getting skin, or if you're lucky you might get a knife and the cheapest knife is around $50.
This game is absolutely crazy, you can earn or lose a lot of money playing this game, it's so addictive. There are a lot of things you can do in this game. There are ranks, after playing 10 rank matches and winning them, depending on how good you did and other stuff, they'll give you a rank and the best rank you can get is Global Elite. There alot of different websites which lets you play games and create a team, be a tryhard and try to be the best. When there are people trying to be the best, there are websites to help, like Leetify, they help you track your stats and tell you what to improve. It's quite cool and amazing, looking back to my old rank matches and laughing at how bad I was before.
There are also operations, every year an operation starts and you can do a quest, complete quest and earn stuff, they usually add new character skins, skins, and other new game mode and new features. They update the game every now and then, adding new console commands and music kits, adding features which players wanted and other stuff.. This game used to be a playground of cheaters, now that they adding the Non-prime update to the game, there are barely any cheaters left. From my last 10 rank matches or something like that, I didn't even spot a cheater?
When there are alot of players playing this game, there are alot of trash talkers and they are usually talking about someone being so bad at the game, here's a tip, ignore and mute them. Don't let them get into your head and make you quit and hate the game. Report them and they'll get what they deserve soon enough. Don't trash talk to people, be a good player and let people have fun, don't ruin other's fun.
There are so much stuff in this game, and it's worth it if you try it yourself and maybe you'll be a person will a trillion subs on youtube with a gaming addiction to csgo, and maybe you'll be a homeless person because of csgo. (I'm just kidding). This game is my favourite online game and it will probably be like that forever? Unless the game dies. WORTH TRYING. it's amazing.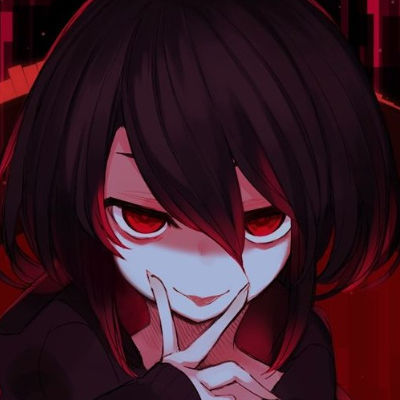 7.90
I played casual a lot and it's fun,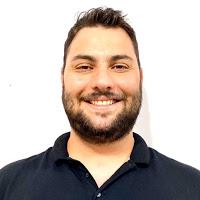 9.00
The gameplay and the skill set needed is very good. The only problem is the cheaters. We never know if the oponents is clean or cheaters.
8.50
Bottom line, CS:GO adds plenty, tweaks a little, and keeps the best parts of the classic multiplayer FPS. If you're into shooters, team-based gameplay, or just classic games that are updated well, you won't do better at the moment than CS:GO.
6.00
Counter-Strike: Global Offensive takes no chances and it's hard to tell who it was made for. Source and 1.6 players will feel at home with the tried and true CS mechanics and traditional game modes, but GO gives them few reasons to migrate, other than flashy graphics on a few of the old maps. Conversely, newcomers to the series will find Counter-Strike's steep learning curve rather discouraging.
8.00
Global Offensive is definitely a Counter-Strike sequel -- it looks and feels familiar, with minor tweaks here and there to help balance old issues and surprise longtime players. This is a demanding, skill-based multiplayer game that's as satisfying now as it ever was, but it's for a specific kind of player. If you're not willing to learn to play different than you're used to, look elsewhere. Otherwise, this is a top-tier tactics game that will probably share the long-tailed legacy of its predecessors.