PC - Windows
Control: Ultimate Edition
Gamer Reviews
6308 Reviews
8.98
NA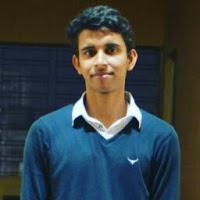 9.00
This is an absolutely stunning sci-fi game. The setting is intriguing and has solid gunplay. The levitating physics is one of the best I have ever seen. You can almost tear up anything in the world with your power and the splinters flying around the object makes it look hyper-real. The story is twisted, mysterious, and keeps you guessing and wanting more. Exploration is limited till you gain levitating ability since most of the items are locked behind the story missions. The DLC is good as well.
Aggregate Gamer Reviews
8.70
Control Ultimate Edition is a great title, especially since the DLC adds more enemies and gameplay mechanics into the mix. If you rush, the complete bundle will take you about 18 hours to complete, but if you take your time and explore and complete side-quests, you'll take at least 25 hours, which is quite meaty for a game of this caliber.
7.00
Control's combat is repetitive, yet very enjoyable; the story is a mess, yet somehow manages to keep you want to learn more; the graphic engine needs plenty of work, yet the visuals are fantastic. Fascinating masterpiece and disappointing mediocrity, and almost at equal measures, Remedy Entertainment's bizarre piece of software isn't a solid recommendation, yet it remains a one of a kind experience.