PC - Windows
Cartoon Strike
Trailer, Gameplay, & Screenshots
Get it now
Steam
About this game
Summary
"Different realities, different rules, but always fun". In the multiplayer game Cartoon Strike, each map offers a different gaming experience. Players can enjoy a few minutes of fighting in the WWII, followed by a few minutes in the present, future or even crazy mode.
System Requirements
Recommended
OS: Windows 7/8.1/10 (32-bit versions)
Processor: Intel Core i5-2400/AMD FX-8320 or better
Memory: 4 GB RAM
Graphics: NVIDIA GTX 660 2GB/AMD Radeon HD 7870 2GB or better
DirectX: Version 10
Network: Broadband Internet connection
Storage: 4 GB available space
NA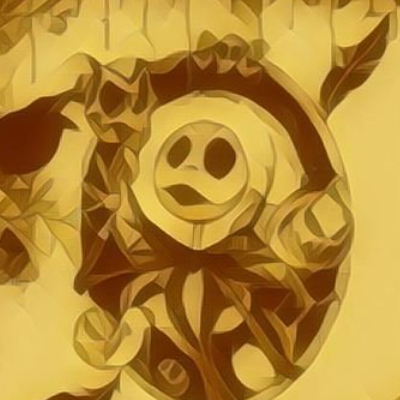 2.00
Garbage. Straight up garbage. Don't even bother downloading it, you're basically just wasting your time. I was looking through steam and this caught my eye. Reviews are "mixed" meaning it's mixed reviews of good rating and bad rating. The good reviews were because the game used to be good until the player base died, or because they're being sarcastic. And after seeing some reviews, I still gave it a shot because i was bored. And i regretted even downloading it.
The picture might look cool, but the controls and gameplay are straight up garbage, it looks like a cartoon version of csgo.
Features of the game:
The game offers you 7 maps with 5 different modes:
Tounine – WWII with Germans and British forces in Team Deathmatch
Arabian Night – medium-size map that takes place at night. Soldiers and terrorist will fight against each others in Arms Race game mode.
Planet Khione – a snowy map from the future with Free-for-all mode
Stream Houses – a war of streamers with Capture the point mode
Airport – medium-size map with Capture the Bag mode
Farm – remaster of old Farm map from online version with Free-for-all mode
Prototype – collect coins in our testing map with Free-for-all mode
- Leveling system
- Bonus boxes
- Achievements
- Daily Quests
- Anomalies
- Every map has different specialties
- Party system - play with friends
- You can customize your character with a lost of skins, weapons and other accessories.
Trailer, cool. But once you start the game, you can't pick a gamemode, you can only press "quickplay" and join a match. And once you enter a game, no players, only bots. Straight up sad.
Guns's recoil are very bad, A few bullets and boom! the enemy is dead. Once you start the game, the sens are sooo high. And changing the sens to your prefered choice is a waste of time. What's the point of playing a dead online game? it's utterly useless.
Sound of the guns are very bad, and painful to hear, barely any effort put into the settings, you can't customize the crosshair, only the colour of the crosshair is changeable. (Can't change the size).
Can if you're alone and playing with bots, you expect some people to have fun with bots right? No, the bots are horrible, ai is garbage, their aim is okay?. They switch to knife from long distance. And once you spawn, you'll usually die because there are ai everywhere basically camping.
I hope once you see this review, you won't be curious and check the store page and decide to try it. Game came out at 14 october,2021. And they don't update the game. Which makes it more bad. Devs don't update, dead player base. (What's the point trying?)
Aggregate Gamer Reviews