PC - Windows, Mac
Call of Duty 4: Modern Warfare
Trailer, Gameplay, & Screenshots
Buy now
About this game
Summary
Armed with an arsenal of advanced and powerful modern day firepower, players are transported to treacherous hotspots around the globe to take on a rogue enemy group threatening the world. As both a U.S Marine and British S.A.S. soldier fighting through an unfolding story full of twists and turns, players use sophisticated technology, superior firepower and coordinated land and air strikes on a battlefield where speed, accuracy and communication are essential to victory.
System Requirements
Minimum
OS: Microsoft® Windows® XP/Vista (Windows 95/98/ME/2000 are unsupported)

DirectX Version: Microsoft DirectX 9.0c (included)

Processor: Intel® Pentium® 4 2.4 Ghz / AMD(R) 64 (TM) 2800+ / Intel® and AMD® 1.8 Ghz Dual Core Processor or better supported

Memory: 512MB RAM (Windows® XP), 768MB RAM (Vista®)

Graphics: NVIDIA Geforce 6600 or better or ATI Radeon® 9800Pro or better

Sound: 100% DirectX 9.0c compatible sound card

Hard Drive: 8GB of free hard drive space

Internet: Broadband connection and service required for multiplayer connectivity
Other Games of the Series
Gamer Reviews
13319 Reviews
8.96
NA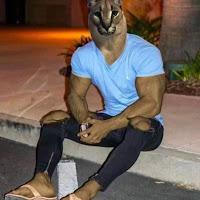 8.00

1.00
Modern Warfare, World at War, Modern Warfare 2, And Black Ops 1. Those were the best call of duties ever. They were simple, and you could just play without asking what every little thing does. Not to mention the campaigns were fantastic. "Mission failed, we'll get 'em next time" love COD 4 Modern Warfare. This is the best cod game of all time. They truly went south in my opinion, after this game. Which sucks because it was fun. Best game of all time. 10/10

7.30
call of duty with modern weapons and really cool set up missions. i really enjoyed it especially sniper mission
9.00
Call of Duty fans worried by the series' move to the modern age of combat can breathe a sigh of relief. Although a new setting, Call of Duty 4 is everything we've come to love about the series and continues its tradition of stunning visuals and thrilling gameplay. The single-player is short but the Arcade game mode and brilliant online multiplayer combine to create one of the games of the year. It's more of the same, but every bit as polished as we hoped it would be.
9.00
It's a shame that the single-player is so brief, but you should only skip out on Call of Duty 4 if you're the sort of person who doesn't appreciate great first-person shooter multiplayer. The quality of the content in the campaign is totally top-shelf, and the multiplayer is some of the best around, making this a truly superb package.
9.40
It's absolutely relentless in its assault on the senses and never lets up until the last trigger has been squeezed. The multiplayer is even better, with the perks and weapon upgrades acting as a balance to the lack of vehicles. The authenticity on display here is to be commended, getting you as close as you can possibly be to something that far braver people experience--without the risk.