PC - Windows, Mac
Bioshock
Gamer Reviews
21494 Reviews
9.26
NA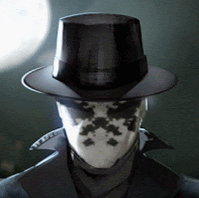 9.00
Extremely emotional, horrific, and perfect. A timeless plot meets timeless graphics. Can't believe this game is made in 2007. Excellent story but hard to keep on track. Made me cry.

9.50

9.40
completely original in both its world and story, with some kick-ass gameplay to back it up
Aggregate Gamer Reviews
10.0
It's not just the fact that BioShock is a real looker, or the fact that as a first-person shooter alone it stands up to all of its competitors; it's the thought and craftsmanship that went into realising Rapture, its emotionally-jarring denizens and its compelling and seamless narrative that pushes you willingly forward from chapter-to-chapter.
9.70
Irrational had a clear vision with this game, something pulled off with remarkable precision in every department. They didn't just deliver something that's fun to play, a criterion so often cited as the benchmark of what makes a game worthwhile. BioShock stands as a monolithic example of the convergence of entertaining gameplay and an irresistibly sinister, engrossing storyline that encompasses a host of multifaceted characters. This is an essential gaming experience.
9.00
BioShock's real strengths are as a compelling work of interactive fiction, and as a unique ride through a warped world with some great payoff built into its mysterious plot. If that description has you even the least bit interested, you'll definitely find BioShock worth playing--but you still might want to hold off for a patch or two, just in case.