Gamer Reviews
9251 Reviews
6.82
NA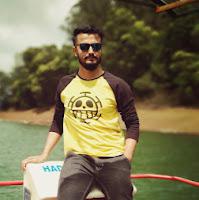 2.50
An unfinished Product.
Pros:
Overall Graphics quality is good.
Variety of characters
Cons:
Story is Lame
Mechanics and fighting style feels half-cooked.
Not the best open-world environment.
Aggregate Gamer Reviews
8.50
The team at Experiment 101 have done just that with Biomutant. They created a game that uses elements from games that we've loved in the past, while simultaneously moving these elements forward and blending them together to show us that video games can be so much more than we ever imagined they could be.
4.50
Offensively mediocre in multiple ways, Biomutant is a waste of resources. It's not terrible, but there's no excuse for it to be this vapid and underwhelming.
7.00
I don't think you can call a game bold enough to mix so many influences together safe, but there's a distinct sense Experiment 101 came close to playing it safe. Whether from budget restraints, time restrictions, or COVID impacts, I don't know, but Biomutant needs a sequel or DLC to make the most out of the strong foundation already present.