PC - Windows, Mac, Linux
Before Your Eyes
Trailer, Gameplay, & Screenshots
Buy now
About this game
Summary
Coda is an interactive afterlife that utilizes players' actual blinks as the central mode of interaction. It tells a relatable story of a single soul's journey to the afterlife, exploring universal themes of regret and acceptance through its unique and innovative narrative mechanic.
Gamer Reviews
2056 Reviews
9.75
NA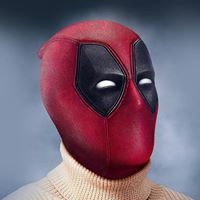 9.00
good story, innovative gameplay and visuals. criminally short but accordingly priced.
Aggregate Gamer Reviews
7.00
I still commend the studio for its bravery and innovation. Before Your Eyes is unique enough to try out if you are interested. It's just that although the game is backed by many wonderful talents, it lacked that little "umph" to turn it into something truly memorable.
8.00
Before Your Eyes understands that experiencing our lives, of storing memories which become precious, is often tied to what we see: the people and the paths stretching out before us. Instead of feeling like a gimmick, Before Your Eyes feels refreshingly natural. Unusual control schemes often make me long for the familiarity of a controller.
10.0
Before Your Eyes is the kind of game that only comes around once or twice a decade. Its novel approach to the narrative adventure genre is genius and yet unlikely to ever be duplicated. It fits perfectly, but only really here, in Ben's story.