PC - Windows, Mac, Linux
BattleBlock Theater
Trailer, Gameplay, & Screenshots
Buy now
Steam
About this game
Summary
Having shipwrecked on a mysterious island you find yourself both betrayed by your best friend Hatty and captured by the locals. All of this is happening while being forced into deadly performances. This however, is just the start of your problems...
System Requirements
Minimum
OS: Windows XP

Processor: 2.8 GHz Intel® Core™2 Duo or better

Memory: 1 GB RAM

Graphics: 512 MB

DirectX: Version 10

Network: Broadband Internet connection

Storage: 2 GB available space

Additional Notes: Supports Microsoft® Xbox 360/Xbox One and Direct Input compatible controllers
Gamer Reviews
43447 Reviews
9.69
NA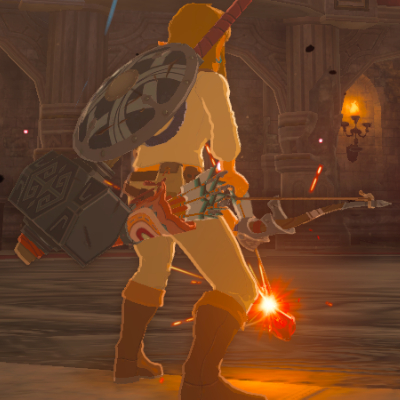 9.10
One of the best games to play with your friends, if you dont have any friends still a great challenge ahead of you.
Aggregate Gamer Reviews
9.00
The amount of content, style and polish in BattleBlock Theater is incredible and puts the efforts of many AAA developers to shame. The story and writing alone could fill a comedy club, but the accessible, addictive gameplay demonstrates a mastery of platformer fundamentals. The levels don't push any polygons nor do they break the mold of how the genre should be played, but when it comes to tight design and constant creativity, The Behemoth have cracked that code wide open.
8.60
It's all presented wonderfully. Battleblock Theater is a very funny, sharply written game, narrated with incredible energy. Puppet theatre cutscenes put a smile on your face and intermittent lines of voiceover keep it there. Then there are the excellent songs, particularly the hilarious, nonsensical scatting that accompanies secret levels. There's a lot of The Muppets in Battleblock Theater, in the best possible way.
9.00
In essence, BattleBlock Theatre is not without its frustrating moments, but such is the nature of all puzzle platformers. Any negatives noted here exist, but are slight and surely nothing more than minor blips in what is a very rewarding, very well presented, and very enjoyable and hilariously funny puzzle platformer. As the landscape of these types of games becomes increasingly bigger, it's nice to see a game strive so hard for innovation. And in doing so can make the player feel like the cat who got the cream. Perhaps I should leave the jokes to The Behemoth experts.