PC - Windows
Batman: Arkham Origins
Trailer, Gameplay, & Screenshots
About this game
Summary
Batman: Arkham Origins features an expanded Gotham City and introduces an original prequel storyline occurring several years before the events of Batman: Arkham Asylum and Batman: Arkham City. Taking place before the rise of Gotham City's most dangerous villains and assassins, the game showcases a young, raw, unrefined Batman as he faces a defining moment in his early career as a crime fighter that sets his path to becoming the Dark Knight. As the story unfolds, witness identities being formed and key relationships being forged.
System Requirements
Recommended
OS:64-bit: Vista, Win 7, Win 8
Processor:Intel Core i5-750, 2.67 GHz / AMD Phenom II X4 965, 3.4 GHz
Memory:4 GB RAM
Graphics:NVIDIA GeForce GTX 560 / AMD Radeon HD 6950 or better with 768 MB+ of VRAM (DirectX 11 Compatible)
DirectX®:11
Hard Drive Space:20 GB
Other Requirements:Broadband Internet connection
Additional Notes:Windows XP and DirectX® 9.0b and below not supported
Minimum
OS:32-bit: Vista, Win 7, Win 8
Processor:Intel Core 2 Duo, 2.4 GHz / AMD Athlon X2, 2.8 GHz
Memory:2 GB RAM
Graphics:NVIDIA GeForce 8800 GTS / AMD Radeon HD 3850 or better with 512 MB of VRAM
DirectX
Other Games of the Series
Gamer Reviews
19324 Reviews
8.45
NA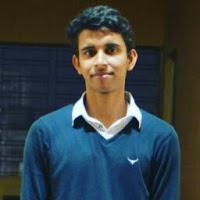 9.80
I don't know why this game gets so much hate but this game is fantastic and a true gem. The villain lineup is fabulous and the Black Mask reveal comes with a twist. I loved this game, the game has 8 assassins hunting Batman for $50 Million bounty. The DLC is average but the Batsuit is amazing. The only reason I don't give it a 10 is because of the hype they created in the trailer for DeathBlade doesn't stand up to it.
Aggregate Gamer Reviews
7.80
The Verdict Batman games are like pizza: even when they're not very good, they're still pretty good. Next to Arkham City, Arkham Origins is a bit of a disappointment in its lack of new ideas and use of win buttons, making it the least interesting of the trilogy. But as excuses to dive back into the excellent free-flowing combat and predator takedowns go, this story isn't bad.
8.00
Batman Arkham Origins does a lot of things well, combat is still fast flowing and fun, voice acting and storytelling is top-notch and many missions and boss fights were hugely entertaining. Unfortunately, many players will likely find a few too many similarities to Arkham City to warrant a purchase right now, with the world and many of the gameplay mechanics near identical to Rocksteady's 2011 hit. Arkham Origins will certainly please fans of the series, with familiar gameplay and a surprisingly good narrative and mission structure.
3.50
If Batman: Arkham Origins does one thing well, it's epitomize the kind of exploitative garbage that has steadily eroded so much faith in the so-called "AAA" gaming scene. When publishers whine and moan about piracy or used sales, this is the kind of game you can point to when you ask if it's any surprise that so few customers are willing to gamble $60 on a brand new game. This is the kind of game that, when publishers panic over flagging sales, you can hold up and say, "You did it to yourselves."