PC - DLC, Windows
Assassin's Creed Origins: The Curse of the Pharaohs
Trailer, Gameplay, & Screenshots
Buy now
About this game
Summary
Assassin's Creed Origins: The Curse of the Pharaohs is the second expansion to Assassin's Creed Origins developed by the creators of the base game – Ubisoft Montreal. Assassin's Creed Origins: The Curse of the Pharaohs revolves around a more complex representation of the Egyptian mythology. The story featured in this DLC focuses on the titular curse, which has brought one of the pharaohs back from the world of the dead and has unleashed legendary beasts.
System Requirements
Minimum
OS: Windows 7 SP1, Windows 8.1, Windows 10 (64-bit versions only)

Processor: Intel Core i5-2400s @ 2.5 GHz or AMD FX-6350 @ 3.9 GHz or equivalent

Memory: 6 GB RAM

Graphics: NVIDIA GeForce GTX 660 or AMD R9 270 (2048 MB VRAM with Shader Model 5.0 or better)

DirectX: Version 11

Storage: 42 GB available space

Additional Notes: Video Preset: Lowest (720p)
Other Downloadable Contents (DLC)
NA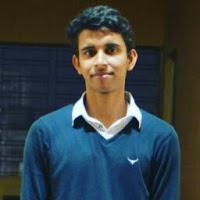 9.00
The game takes place in Thebes where thieves have taken possessions of the dead pharaohs and they come back from the dead to reclaim it by killing innocent bystanders. The Pharaohs are a formidable opponent and difficult to defeat. The mystical world of Nefratity is beautifully crafted with an attention to details and so is the Duat with its dark and grim environment. There are new animal types like the giant scorpio which have a huge health bar and roams around the world. The two boss fights are mainly focused on melee as you are continuously get attacked and have to dodge to save your health. Its a compelling DLC with a variety of difficult missions.
Aggregate Gamer Reviews
8.00
Don't let my lengthy rant about the overarching lore fool you - Curse of the Pharaohs is a fantastic, content-rich DLC which takes what already worked well, added a few twists and turns, and gave us more of it. This is a solid ~15-20 hours of content if you're a completionist and explorer with some unique and otherwise underrepresented settings.
8.60
Bei meinem ersten Besuch im Totenreich habe ich nicht schlecht gestaunt. Was für eine tolle Idee das ist, Jahrtausende alte Mythen lebendig zu machen! Und als Höhepunkt darf ich mich hier nicht nur umschauen, sondern am Ende auch noch alte Pharaonen zum Duell herausfordern. Und genau das ist für mich die größte Leistung des DLCs: Ich bin beeindruckt, wie leichtfüßig die Entwickler von Ubisoft Montreal die teilweise trockene und verworrene Mythologie des Alten Ägyptens so lebendig und hautnah erfahrbar machen.
8.00
Avec The Curse of the Pharaohs, Ubisoft accouche enfin d'un DLC digne de ce nom, qui joue brillamment la carte du fantastique pour propulser la série vers des sommets visuels saisissants. Si l'aventure recycle évidemment toutes les mécaniques de l'aventure originale, la ville de Thèbes et les recoins de l'Au-Delà apportent un supplément d'âme certain à cette jolie balade, qui dépassera facilement la vingtaine d'heures pour peu que l'on prenne un peu son temps.