PC - DLC, Windows
Assassin's Creed III - The Betrayal
NA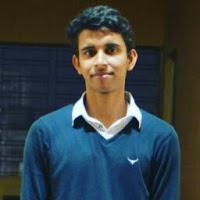 8.60
This DLC is a great take on an alternate history in the AC3 game. It takes place in an illusion where Washington has taken the mantle of the king and has become a tyrant. He holds the Apple of Eden and bends every other persons mind to do his bidding. The pyramid and the huge ships in the middle of New York is a great addition to the map. Connor gets some superpowers which help him call animals for help instead of Assassin which I liked. The NPC don't remember anything from the past and their take and interaction with Connor feels real. Its a good DLC, worth your time.
Aggregate Gamer Reviews
6.00
It could have been nice to spend more time in Connor's world, especially given that Assassin's Creed III won't spawn a bunch of spinoff games the way that its numerical predecessor did. But The Tyranny of King Washington does not do the trick, so fans will need to wait for Assassin's Creed IV, due later this year, for their next real fix.
7.00
The Betrayal is more fun to play than The Infamy and does more with its tools, and this is truly an add-on that feels like it adds to the total package. It'd be a stronger piece of content if the story was a bit more engaging — it's tough to give a crap about characters who you met in the main game but whom don't remember or care about you.
6.00
The Betrayal tries to offer more variety than The Infamy did thanks to its high flying antics, but it never truly transcends those ideas on a base level. If it offered a full sandbox with ridiculous spirit powers, it could have made for a pretty amazing superhero sideshow. Instead, the powers feel fairly limiting, as do the worlds they take place in; which feels like a wasted opportunity.