PC - Windows
Assassin's Creed: Director's Cut Edition
Gamer Reviews
11205 Reviews
8.18
NA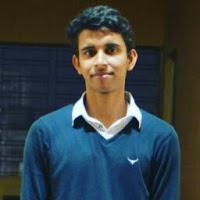 7.00
This is the game that gave birth to the Assassin's Creed franchise and killed the Prince of Persia franchise. The unique thing about the game was that it brought parkour to an open world but not as polished as the Prince of Persia games. The holy land was a boiling point of cultures and religion which was depicted very well in the game. The mix of action and exploration in the three cities was fascinating. The game was very repetitive and grinding was required to progress in missions. It was the era when Ubisoft was more focused on delivering a historically accurate simulator rather than chipping in MTX or DLC's, they even went on to remove the crossbow weapon from the game to be historically accurate.
Aggregate Gamer Reviews
7.60
Alas, beautiful and fascinating though it may be, it is not substantial. There's a severe lack of depth for a game so enamored with its aspirations of an "open world." The gates may be open, but the possibilities couldn't be more limited. Assasin's Creed is a game you'll want to love, but the wasted potential begs for a mercy that no cold-blooded killer should have.
7.80
What you're left with is a repetitive side-quest requirement for completing each primary mission, though the issue is alleviated somewhat with the PC version's additional content. It's not enough for someone who played the game on consoles already, but for somebody totally unfamiliar with the game, it's certainly worth playing. Even if the game does falter in spots, it still offers a unique mix of action and exploration that deserves to be experienced.
8.00
Assassin's Creed should certainly be played by anyone who's got a PC capable of getting the most out of the game's superb visuals, but don't expect to be playing something that will go down in history as one of the greatest games of all time. It's ambitious and succeeds more than it fails, suggesting that one day Ubisoft Montréal will deliver the game it originally set out to make.