Trailer, Gameplay, & Screenshots
About this game
Summary
Hike, climb, and soar through the peaceful mountainside landscapes of Hawk Peak Provincial Park as you make your way to the summit.
System Requirements
Minimum
OS: Windows 7 SP1 (or later)
Processor: Intel or AMD Dual Core at 2 GHz or better
Memory: 2 GB RAM
Graphics: Intel Graphics 4400 or better
DirectX: Version 11
Storage: 400 MB available space
Gamer Reviews
6273 Reviews
9.86
NA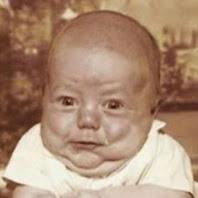 6.00
A Short Hike is very heavily influenced by Animal Crossing. You play as a anthropomorphic bird who is visiting a mountain park and encouraged by her Aunt to try to reach the summit.
Along the way you will run into various other animals who will ask you to perform small tasks like finding things, or just have a small character-building conversations with you, usually having a few dialogue phases to read through.
You have a basic jump and glide at the start of the game, but by collecting golden feathers you can add additional jumps and you will also learn to climb rock faces. Most of the golden feathers will be purchased from vendors using coins that you find scattered around the park, either on the ground or in chests. As you gain more golden feathers, more of the difficult to reach areas of the park will become accessible to you, acting as a soft gating mechanism.
There are also several tools you will acquire, such as a shovel for digging up items, a pick for opening up tunnels which act as fast travel portals, and a fishing rod for collecting fish to give to a boat captain in exchange for coins.
The main draw of the game for most people will likely be exploring the charming, relaxing mountain park setting, which has more hidden nooks and crannies than you may expect at first. The not too challenging but still satisfying side quests and treasure hunting gives the player more motivation to explore. Light spoiler for the ending: When you reach the summit there is a payoff that is not going to amaze, but will tug at your heartstrings.
I went into this game knowing it probably wasn't for me, and I still feel the same way. However for someone who is interested in a light, Animal Crossing-style, adventure exploring a charming mountain park: you'll enjoy this game.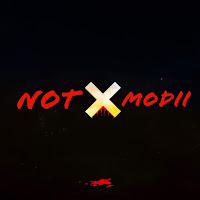 8.20
Core Loop: 8/10
Boredome: 8/10
Sound Design: 4/5
Gameplay: 5/5
Engaging And Flow: 9/10
Theme : 8/10
Fun: 8/10
Art: 9/10
Uniqueness: 8/10
Quality: 9/10
Forgettability: 6/10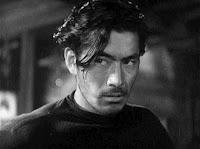 9.00
Aggregate Gamer Reviews
9.00
Developer Adam Robinson-Yu began developing A Short Hike when he was feeling burned out working on another project. It's fitting, then, that what began as an act of self-care for the game's developer has blossomed into a welcome respite from the modern world that everyone should experience.
9.00
A Short Hike stayed in my backlog for far too long, but the truth is, there wasn't a better time than now to play it. With quarantine cancelling many summer vacations, those of us trapped in urban jungles have likely been longing for the beauty of the wild outdoors. Even in its low poly form, A Short Hike delivers on the experience, healing players in a way that only the feel of nature can. If you've been letting this sit in your backlog, now's the time to dust it off. Whether you spend 45 minutes or five hours with A Short Hike, it's time well spent and an absolute must-play.
7.50
A Short Hike is far from perfect, but it absolutely is unique and worth your time. It's also super fucking rad, and I love it. Warts and all. If you're looking for something different, and you don't mind the price of admission, I think this is more than worth the price of entry. It may not be perfect, but life never is, and that's fine and beautiful in its own way.