Trailer, Gameplay, & Screenshots
Buy now
iTunes
About this game
Summary
Word Laces is a word puzzle game about associations, connotations, and collecting shoes. Every picture tells a story, find the meaning and solve the puzzle. Just swipe to lace up words, it's simple and satisfying! Each level presents you with an image and a set of jumbled letters. Your task is to find words associated with the image and "lace" the words together. Loop, link, and weave your way through over 1000 puzzles. Unlock new themes and expand your shoe collection. How many can you collect? The daily puzzle for Word Laces features topical content from around the world. Whether it's Thanksgiving, Ramadan, Halloween or Hanukkah, every day is worth celebrating.
Gamer Reviews
3934 Reviews
9.30
5.00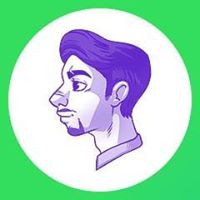 5.00
Pretty standard word puzzle game with a cute aesthetic. Relaxing and simplistic, but nothing really unique there.
Aggregate Gamer Reviews
5.00
Word Laces does good things. The difficulty is perfect, the images are all high quality, there are no bugs that I've seen, and it does entertain at first. Unfortunately, the grind in the game is unreal and the lack of variety makes it less fun the more you play it. The game has its strong points and would be great for helping children learn spelling and vocabulary, but for the general public it's just not good enough.