Gamer Reviews
122660 Reviews
8.56
7.80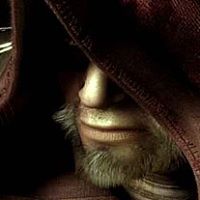 5.60
OMG! A beautiful but very bad LoL clone. Some fun game modes, nice graphics and good control on mobile. But! Overpowered heroes, completely unbalanced skills, many bugs.

10.00
The only mobile game that I didn't uninstall after a while. Really fun, never spend money on it, lots of different matches, you can choose to play really competitive or casual/fun. Of course has minor flaws but the updates are constant.
Aggregate Gamer Reviews
8.30
Vainglory has varied, interesting heroes, simple, two-finger controls, and most importantly—a minimum of fun-killing, antisocial behavior. It's a strong start for a game that promises great things not only for itself, but for MOBAs in general.
9.00
VainGlory would be a really enjoyable game, but the sexist exterior is a major disincentive for me. Personally, I think small art change in a future update could really do wonders for it and make it a must own.
9.00
Vainglory is an excellent showcase of what can be done with iOS 8's Metal engine, and exemplary of MOBAs in general. It could even go toe to toe with PC releases. For that reason, it's certainly one free-to-play title that you'd do well to download.