Trailer, Gameplay, & Screenshots
Buy now
iTunes
About this game
Summary
Return to the world of TRISM. In July 2008, Steve Demeter launched his indie game TRISM the first day the AppStore opened. TRISM went on to chart in the Top 10 overall for many months, winning a landslide of industry awards. Among a number of media appearances, Apple featured Steve in an Apple keynote as the first of their AppStore developer showcase documentaries. Released ten years to the day since TRISM and the AppStore first launched, TRISM 2 is a return to form in AppStore gaming. Offering a level of vision and uniqueness that could only be achieved via an indie passion project, TRISM 2 boasts a fully interactive open world, deep narrative storyline, branching subquests, multiple endings, and episodic content.
1.00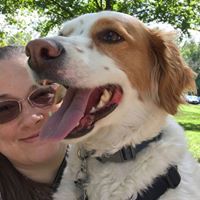 1.00
Released exactly one year ago today I was very excited about this game and got through the first two lands pretty quickly and then arrived at the next world, Sapphire Isles, but it's nothing but a preview of what's to come. Then what's to come never came. This game was never updated and the promise of what was paid for was not kept. No support is given and comments, questions, or snarky posts made out of pure frustration are just ignored and even deleted off of social media. There is absolutely no information about the game anywhere on the internet since the month it was launched. What has been done here is criminal and creator Steve Demeter is a thief. Don't waste your money.
Aggregate Gamer Reviews
6.00
Trism II is a bit harder to recommend, but if you're among the many ultra old school iOS gamers still lurking around TouchArcade, it's worth checking out just for the nostalgia blast and the sheer curiosity of playing a sequel to an iPhone classic that has been ten years in the making.
7.00
Trism II propose des parties courtes, intenses, des défis et tout ce qu'il faut pour faire un très bon match-3 sans mauvaise surprise auquel jouer de temps en temps pour se détendre ! Cette suite créé par le studio Demiforce, dix ans après, est de qualité, et saura séduire les fans du genre qui ne veulent pas faire d'indigestion d'achats intégrés.