Gamer Reviews
2129 Reviews
9.52
NA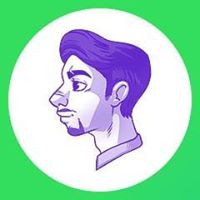 9.00
A fantastically illustrated and animated point-and-click adventure. The story, characters, setting, dialogue is all so wonderful. Interacting with the various characters and keeping track of all the information is so fun. A must play!
Aggregate Gamer Reviews
9.00
Overall Tangle Tower is great and very enjoyable. The story is well done and will always have you guessing who the killer might be, the controls are very simple which leaves you to investigate rather than fumble around, and the atmosphere helps to draw you in. All of that coupled with the superb voice-acting found in almost every action in the game will surely leave you satisfied with your time. I for one am excited to see what comes next.
7.80
Come primo progetto "serio" di SFB Games nell'ambito delle avventure investigative, Tangle Tower merita certamente un plauso: il team londinese è riuscito a mettere in piedi uno scenario intrigante, condito da una componente artistica eccellente e da un gameplay classico ma realizzato con perizia. Il risultato finale è frenato solo da quelli che si potrebbero definire come autentici peccati di gioventÚ, tradotti principalmente in un ritmo altalenante dell'avventura (con fasi un po' troppo noiose) e in un finale che non riesce a dare una conclusione davvero soddisfacente alla vicenda.