Gamer Reviews
35777 Reviews
9.48
NA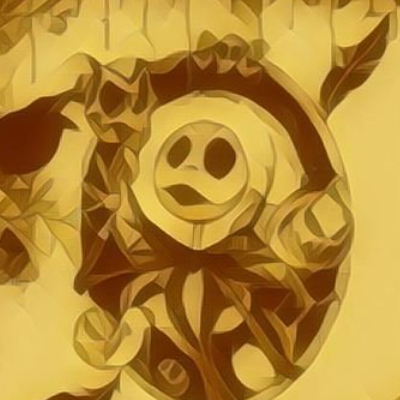 10.00
This is my first Farming game i've ever played and it's my favourite.
Story. You You inherit your grandfather's farm as his last wish before he say goodbye to the world. After leaving your job to inherit your grandfather's farm, you'll have to leave your town. And reach a new one called Pelican Town.
By the name of it, Stardew valley is mostly about farming. You buy crops, expend your farm. Buy farm animals, meet new people have a relationship with them and even marry one. Rven fishing, you can even fish in stardew Valley. It all started by a man name:Eric Barone. He wanted to make a game that had everything he wanted to see in harvest moon. But the game he made turned out to be a Masterpiece.
The residents of Pelican Town consist of 28 people -PcgamesN. With the newest update adding new stuff to the game
Stardew Valley is very addictive. I used to play it a few years ago, but after coming back to it. It feels amazing, especially with mods. The Community is still growing and will continue to grow as the game adds more update. The modding community is growing and growing. Adding more mods. Should you only play with mods once you felt finished with the original game and feel like you want to "restart" stardew valley
There are different events and festivals in stardew valley and there are certain dates to it. With some being a festival of dancing. If you have a good relationship with someone they might want to be your dance partner. Relationship in this game is pretty cool. The way you increase your relationship with someone to is give them something, when they hate your gift they might hate you. And if you give something they love, your relationship will increase.
To further the relationship, you can marry them, marrying them will make them your wife/husband and they will live with you. Plus when you reach Pelican town, you'll have a house. When there's a house, it comes to customizations. You can build stuff and customize your house
Starting Farm Region: There are different types of starting place you can start. With each having a place of choice for the plants.
7 Hilltop Farm - Focus on Mining. Farm. ...
6 Wilderness Farm - Focus on Combat. Farm. ...
5 Forest Farm - Focus on Foraging. Farm. ...
4 Riverland Farm - Focus on Fishing. Farm. ...
3 Beach Farm - For the Pros. ...
2 Standard Farm - Focus on Farming. ...
1 Four Corners - Great for Multiplayer/A Bit of Everything
-The gamer. With shown above. Each is usually preferably.
Seasons: Like in Real life, Some plants can't survive different season, so you have to change the type of crops you want to plant. Each season consist of different plant variations. And at winter. You can't plant anything. You'll have to survive with your farm animal. Earn money, buy new crops and buy animals.
Mining is also something you can do, like i said earlier you can mine. Go to the cave and mine, going deeper and deeper. With each level you go, consist of stronger enemy and better ores. With the new ores you can craft different stuff for your farm or something else.
If you're in Pc, you can play Co-op with your friends. For my experience, i have never tried co op before. So i can't comment or say anything. But do try it as It's better to play with friends.
This game can last you hundreds of hours of fun. Farming in stardew Valley isn't boring. It makes the work worth it afterwards.
It definitely earns a 10.
Aggregate Gamer Reviews
9.00
Stardew Valley is the game that most of the people wished to have in a mobile format and despite the apparent flaws it still represents one of the smoothest transitions from desktop to mobile. And that only is good enough reason to try it.
10.0
Neither of these things will stop me from giving Stardew Valley my absolute highest recommendations. This game is so good it's stupid, and is my most played game on my Switch. As I mentioned in the preview, the best version of Stardew Valley is the one you have with you, so even with some minor control issues at launch, I wouldn't be surprised if I also clock in hundreds of hours of play in this version of the game. Again, if you're the kind of person who often complains about free to play games and the lack of depth in mobile games, do not hesitate to put your money where your mouth is and buy Stardew Valley.
8.00
Stardew Valley on iOS is another excellent version of the popular farming title, and while it has its own platform-related peculiarities, it's still very much the same fantastic product, with everything you love about the other versions packed in here. It's a great and affordable way to experience the full game if you haven't already, and while you might get a touch annoyed with its mobile-centric control scheme, it'll still suck you in immediately for the long haul – better settle in.