iOS
Shinsekai Into the Depths
Trailer, Gameplay, & Screenshots
Buy now
iTunes
About this game
Summary
Capcom presents a fresh and original undersea exploration game, filled with unique visual and audio experiences for you to discover. The land has slowly but steadily been covered with ice, forcing mankind to take refuge in the ocean. Even the sea cannot protect them forever. The ice overtakes the undersea home of a lone aquanaut, forcing an unplanned journey of exploration and discovery. Take control and follow a mysterious mechanical creature ever deeper... Could there be others still living on so far beneath the surface? Manage your oxygen reserves as you make your way through this magnificent underwater world teeming with life. Maintain your suit's pressure resistance as you proceed deeper into the ruins of past civilizations. This hauntingly beautiful aquascape is truly the final frontier for this intrepid last aquanaut. We hope you'll enjoy this incredible adventure — the result of Capcom's signature creativity and design.
5.00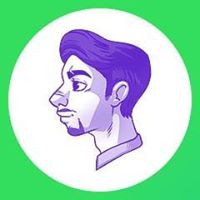 5.00
It's a watered-down metroidvania game (no pun intended) with some survival and resource management mechanics. While pretty, it's very slow and gets very dull. Was a slog to play through and went on for longer than necessary.
Aggregate Gamer Reviews
8.00
In other words, Shinsekai: Into the Depths falters from time to time, but it more than makes up for its shortcomings with an original premise, immersive sound design, and expert worldbuilding. If you end up playing this game – and I strongly recommend that you do – just make sure to wear headphones.
7.80
Shinsekai: Into the Depths è un gioco coraggioso che cerca di elaborare in chiave survival un genere molto caro agli appassionati di videogiochi, quello dei metroidvania. Il risultato finale, al netto dei problemi di ripetività e della leggerezza delle fasi action, è davvero notevole e rende il titolo uno dei più adatti agli utenti hardcore tra quelli disponibili nei primi mesi di vita di Apple Arcade. Una buona prova per Capcom, che va supportata in modo tale che possa espandere ancor più concretamente la sua rinnovata posizione di leader del mercato nipponico (e non solo) verso i lidi mobile.
8.00
Shinsekai: Into the Depths non è certamente un gioco per tutti, ma è un titolo destinato a solleticare l'interesse di chi non disdegna di mettere da parte l'azione una volta tanto per concentrarsi su un'avventura a tinte esplorative, carica di atmosfera e mistero e che fa un utilizzo sapiente di alcune dinamiche survival.