iOS
Shinsekai Into the Depths
5.00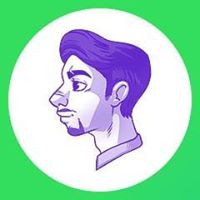 5.00
It's a watered-down metroidvania game (no pun intended) with some survival and resource management mechanics. While pretty, it's very slow and gets very dull. Was a slog to play through and went on for longer than necessary.
Aggregate Gamer Reviews
8.00
In other words, Shinsekai: Into the Depths falters from time to time, but it more than makes up for its shortcomings with an original premise, immersive sound design, and expert worldbuilding. If you end up playing this game – and I strongly recommend that you do – just make sure to wear headphones.
7.50
Su desarrollo no termina de ser todo lo variado que nos gustaría pero a cambio ofrece una aventura que se deja jugar bien. Donde sí delata su procedencia es en su puesta en escena, en algunos aspectos algo sencilla, aunque en otros, como la ambientación o los propios fondos se muestra muy competente.
7.80
Shensekai: Into the Depth ist ein spannendes Überlebensspiel. Der Spieler ist nicht nur mit Sammeln und Kämpfen beschäftigt. Stets muss er auch auf seinen Sauerstoff und auf den Außendruck achten, damit einem nicht die Luft ausgeht oder man regelrecht zerquetscht wird. Eine fesselnde Unterhaltung. Der charmante Tauchgang punktet mit seinen ideenreichen Schauplätzen und vor allem seinem außergewöhnlichen Sound.