Gamer Reviews
217368 Reviews
9.28
6.20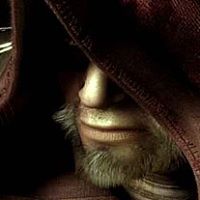 6.20
Beautiful graphics and animation, but P2W and you should play for years to evolve without money. The battles are a bit long on double speed too, and you can't skip. Moreover many many battles need to evolve ONE hero.
I have no problem with P2W games but Plarium is a very greedy publisher. If i want to play smoothly it will cost as much 10 full Civilization VI with addons. I think this is insane.
Aggregate Gamer Reviews
7.00
If you're looking for good graphics, an original setting, and have money just falling out of your pockets that you'd like to shove into a mobile game? Sure, go for it! Really though, I think there are probably some better choices out there for most people. I give RAID a 3.5 out of 5 Gachapons for its own merits. Unfortunately, it's just not as exciting as a guy exploding through a table.
7.40
This game is still considered to be in its infancy, so the best time to try it out is now. It is immersive and offers a lot of content. However, it is rewarding in a sense Summoner's War is. It will offer a good chance to customize your gameplay, offers plenty of cool looking champions, and has an underlying story well integrated into the gameplay.