8.00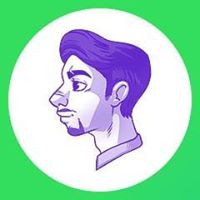 8.00
A rogue-like, turn-based, strategy game that focuses on resource management. Evade creatures, switch/upgrade cars, find better equipment, manage your crew and gas, and see how far you can make it. Looks beautiful. Expect a harsh difficulty curve.
Aggregate Gamer Reviews
8.00
It's not often a horror game like this comes around. While that sort of statement is pretty common, Overland has so much creativity and intrigue in one package. From the haunting soundtrack and bleak character interactions, to lightning-fast stealth gameplay. Overland is by far one of the best games available on Apple Arcade at the moment. It's a miserable yet intriguing experience that should be played by any fans of strategy, horror, or roguelike games. Just try to avoid crashing your car.
5.00
It's a shame that the game's flaws detract so much from its innovations, because I've never seen a strategy game that feels as tense as Overland, and I was always compelled as I slowly unlocked its mysteries. But each time I died and had to start over, I found myself wanting to restart less and less, frustrated at how tedious, buggy, and poorly-streamlined the game turned out to be.
7.00
Con una maggiore cura per il dettaglio e un bilanciamento migliore ci saremmo trovati di fronte a uno strategico a turni nettamente migliore.