iOS
Motorsport Manager Mobile 3
Gamer Reviews
4666 Reviews
9.56
NA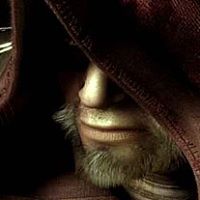 8.90
Amazing strategy game. Good graphics, easy mechanics, addictive gameplay. You want that gold...
Nearly perfect, maybe the economics could be a bit more complex, and missing some more rpg elements but maybe just for me. :-)
Aggregate Gamer Reviews
8.40
MMM3 is a game you have to play if you're into racing sims. Even those new to management games won't be left out thanks to the hand-holding tutorial aspect. Motorsport Manager Mobile 3 is for sure the most complex and detailed Motorsport Manager game, mostly because of deliberate gameplay elements which helped the game retain all the qualities that made it so good on desktop.
9.00
Where Motorsport Manager Mobile 2 felt like a reinvention of the series, Motorsport Manager Mobile 3 just seems like a continuation of pre-existing ideas. There's more things to do and a greater variety of ways to do them, which is great, but it's also a bunch of stuff that feels pretty familiar. This familiarity makes Motorsport Manager Mobile 3 feel a bit unsurprising, but that doesn't mean it isn't still fantastic.
9.00
it makes sense not to make things too daunting from the start, because just like we said before, Motorsport Manager Mobile 3 is simulating forms of racing that not everyone, especially those of us in the U.S., really understand all that well. It's to the credit of its developers that it accomplishes it so well that you're likely to get sucked in after playing just a race or two and really want to start building up your race team to chase down championships. Even if you don't know your splitters from your spoilers, you just might find yourself enjoying the ride here.