7.00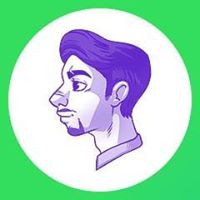 7.00
Incredible physics-based puzzle game with stunning visual effects. The puzzles are a little too easy and simple, but exploring the game's world would be fun even without puzzles. Worth a try just for the mind-bending experience!
Aggregate Gamer Reviews
9.00
There are only a few buttons and mechanics at play in Manifold Garden, but with logic-defying environments and wonderfully varied challenges, William Chyr Studio makes it a game that's easy to learn but at times hard to get your head around. It's a puzzle game that fans of the genre should certainly try their hand at, although everyone else should probably just try it to take in the view.
8.00
Manifold Garden hace de la simpleza su mejor arma. Inspirándose en el desafío de Rubik, lo traslada al formato digital y nos introduce en sus entrañas. Aunque falto de unos desafíos algo más exigentes y haciendo uso de una repetición excesiva, nos sigue dando la misma sensación que de desubicación y pérdida que se tiene al aventurarse con el pequeño cubo. Que a su vez se convierte en un sentimiento de superación y alegría cuando devolvemos el color y la forma al jardín.
8.60
Stile ed estetica per un gioco che è un'esperienza dei sensi. Manca qualcosa che avrebbe potuto renderlo più "giocoso".