7.00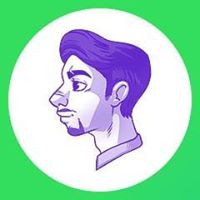 7.00
Incredible physics-based puzzle game with stunning visual effects. The puzzles are a little too easy and simple, but exploring the game's world would be fun even without puzzles. Worth a try just for the mind-bending experience!
Aggregate Gamer Reviews
9.00
There are only a few buttons and mechanics at play in Manifold Garden, but with logic-defying environments and wonderfully varied challenges, William Chyr Studio makes it a game that's easy to learn but at times hard to get your head around. It's a puzzle game that fans of the genre should certainly try their hand at, although everyone else should probably just try it to take in the view.
8.40
L'idea della gravità più o meno relativa è la base del meccanismo puzzle e funziona molto bene, anche se a lungo andare perde parzialmente un po' di spinta, ma l'interesse a proseguire - nell'inevitabile senso di spaesamento dato dalla mancanza di qualsiasi elemento narrativo o anche "filosofico" - deriva soprattutto dalla meraviglia causata dalle ambientazioni in cui ci si trova immersi, che sono poi parte integrante del gameplay e delle leggi fisiche che dominano questo strano mondo.