iOS
League of Legends: Wild Rift
Gamer Reviews
23379 Reviews
8.16
NA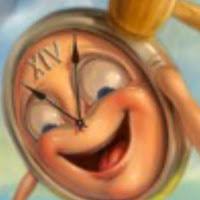 9.00
Great port from pc. Good balance. Decent patch cycle. Matchmaking could use a bit of work. Items are simple but idk if that's bad. High ranked matches are highly coin-flippy though
Aggregate Gamer Reviews
10.0
MOBAs aren't easy to get into, but League of Legends: Wild Rift makes it easier than it's ever been. Riot Games somehow managed to make its flagship game streamlined and accessible all while maintaining the depth and nuance that keeps League of Legends matches interesting even after hundreds of hours of playing. Even without the full cast or a breadth of modes, Wild Rift is clearly the new king of mobile MOBAs.
8.40
○ モバイル向けに特化された操作系が非常に扱いやすい!敵のターゲッティングなど、かなり細かく操作可能だ!○ マップは狭くなったものの、より素早いゲーム展開が楽しめる!試合時間も短縮され、繰り返しプレイも楽々!○ チャンピオンの性能だけでなくルーンなどとの組み合わせで千差万別の戦い方ができる! △ 原作が10年続くタイトルだけあり、リリース時から強豪がそろっている。強い人と当たってもくじけるな。
9.00
Si l'on regrette un contenu en retrait ou quelques options manquantes par-ci par-là, Wild Rift n'en est pas moins une expérience mobile d'exception qui réussit à superbement retranscrire les sensations d'un des plus grands jeux compétitifs du marché.