iOS
Jenny LeClue - Detectivu
Gamer Reviews
2197 Reviews
9.13
NA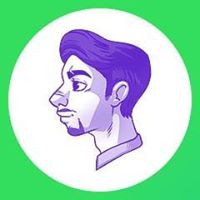 8.00
A fantastic mystery adventure game packed with point-and-click style puzzles and dialogue choices. Great visuals and really fun interactive mechanics. Unique narrative too! Play it!
Aggregate Gamer Reviews
9.00
In the end, Jenny LeClue – Detectivu succeeds in telling you an engaging story with good mechanics, fun puzzles, a great way of introducing mystery, and characters that you'll really find yourself enjoying. If you take away the glitches, this is definitely a top-notch game that I think any lover of mystery, murder, or puzzles will enjoy.
8.40
All things considered, Jenny LeClue – Detectivu is a masterfully crafted game, worth every praise. It's worth playing for its amazing artwork and great story alone, so you most definitely won't regret the time spent playing this game. It's also worth mentioning that the game is about 10-15 hours long, which is quite solid for a single-player indie game. All in all, if you are a fan of a good mystery, you won't regret giving Jenny LeClue – Detectivu a try.
9.00
Jenny LeClue – Detectivú oozes artistry, charm and personality from the moment it starts. It's not a case of style over substance either, as there's plenty of depth here. Jenny is an engaging, multilayered heroine who is not only solving an intriguing murder investigation but discovering who she is and what she's capable of. While key parts of the mystery are left unresolved, the journey Jenny undertakes is more than emotional and rewarding enough to overcome that.