Gamer Reviews
4411 Reviews
9.54
NA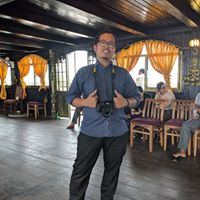 9.50
Story: This game intends to tell a story without spoon-feeding players. We need to figure out what something means. How we interpret and perceive things can be varying. The game is deep yet indirect.
Control: The control is very smooth. The arrangement is on point.
Graphic/design: pixel art style, incredibly beautiful
Gameplay: Players need to find hidden 'triangle keystones' from all south, west, north and east parts of the map and then unlock the final boss in the central part. The best way to enjoy the game is try to figure things out on your own, including the story and the hidden locations.
Aggregate Gamer Reviews
8.40
Hyper Light Drifter conquered all platforms it stepped foot on, emerging with overly positive comments and reviews, and high scores. It is a definite step away from the mainstream and a journey into a heart-stopping story sort to say. It is definitely worth the try and highly recommended for all gaming enthusiasts!
10.0
Hyper Light Drifter is still an essential for any fan of pixel art games or action RPGs. I have a few problems with the difficulty spikes when there are too many enemies near you, but still adore this game. If you missed out on it on other platforms for whatever reason, the iOS port is an absolute steal even without the pre-order discount. I'd recommend playing this with a controller but Abylight Studios has done an excellent job with touch controls if you are going to play it on your iPhone.
7.00
I'm glad that Hyper Light Drifter is on mobile, but it doesn't exactly seem like a great fit. Between the slow ramp up and performance problems, it's probably best to play this game elsewhere if you can. If you can't, it's still possible to enjoy the game on iOS. I did, but I probably would have had more fun with it on console or PC, assuming those versions don't have similar issues.