7.00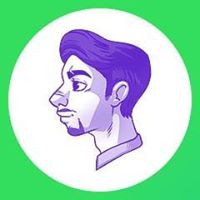 7.00
The gyro controls are a bit hard to get used to and make it difficult to play in public or in moving vehicles, but great game otherwise. It's fun, challenging, and honestly worth playing for the animated cutscenes alone. Try it!
Aggregate Gamer Reviews
8.00
Overall, Hot Lava is a fun parkour/action game with a lot of potential. Once they fix things like the control design, it'll become a solid game on Apple Arcade. Until then, Hot Lava remains as a great game for the people with the correct equipment, i.e. a Bluetooth controller. The environment and unique universe will keep you entertained from beginning to end, and thanks to the different starts and collectibles there are, you have a lot of reasons to keep playing this game.
6.80
Giocare con il touch screen risulta purtroppo impossibile: i comandi sono troppo imprecisi e confusionari per poter essere d'aiuto, dunque è d'obbligo collegare un controller Bluetooth. In questo modo Hot Lava riesce senz'altro a proporre qualche momento entusiasmante, nell'ambito di un'esperienza a cui però non mancano gli spigoli e le incertezze.