iOS
Grand Theft Auto: Liberty City Stories
Gamer Reviews
3117 Reviews
8.35
NA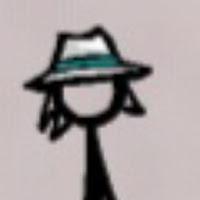 8.00
Aggregate Gamer Reviews
8.10
Just like you have come to expect from the Grand Theft Auto games, the visuals in this game are very good. The sounds line up with those images, especially during some of the more eventful moments. The controls work well, and the worlds are generated for ease of movement within the game. There is some pixelation in some areas, which can get annoying. The game can also be quite violent, so it definitely isn't the type of game you'd want to download for your child.
9.00
If you're into the idea of playing a GTA game but aren't sure which one to get, I'd definitely start with San Andreas first. It was designed with the scope of console play in mind, and I think the game world is just a little more interesting. That being said, if you've been playing along with every GTA release Rockstar has made on iOS over the years, Liberty City Stories is every bit as must-have as the rest of them.
8.00
Despite some occasionally clunky touchscreen controls, this GTA classic has been brought screaming into 2016.