Gamer Reviews
176430 Reviews
9.15
NA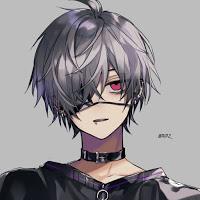 9.40
It's a perfect game but I feel I have to grind wayyy to much to progress into the story.

8.20
Genshin Impact is great open world RPG game which is great and this makes it better due to being available on mobile. And I have tested it on IOS to be specifically on which device I was using, its the Iphone 7 and it has been an okay experience, but what bothers me the most was having to reduce the graphics to low just to have better gameplay also when the graphics are at their highest setting it is a nightmare to play also another thing that bothers me are the cutscenes they stay on one frame while the voice is still talking and that makes it hard for me to follow the story in other I tend to get lost. But in case your wondering on which to device to get, it really does not matter just a device with at least 4GB of ram and 64GB of rom and the latest OS or IOS and the fore I conclude my review with a play score of 8.20
Aggregate Gamer Reviews
9.00
The gameplay is smooth and simplistic, and it works great on all platforms - though I'm still not sure why the PlayStation version can't be linked to a Mihoyo account so I could play on my phone when I'm not at home (PS Vita version please??) but it's a small gripe to an otherwise terrific game. If the loading times were a bit better, I'd recommend the PlayStation version a little more, but for now, mobile/PC are the optimal platforms.
9.00
Genshin Impact is easily the most impressive free-to-play game on mobile. It offers such a rich world that rivals those of ambitious console and PC games while pacing its content such that mini play sessions using touch controls feel satisfying and worthwhile. There's nothing about Genshin Impact's business model that is new or praiseworthy, but it thankfully doesn't get in the way of enjoying what is otherwise a legitimately amazing open-world adventure.
8.00
Genshin Impact is genuinely fun, is set in a wonderfully vibrant world with stuff to be discovered everywhere you go, topped off with some fantastic waifus and best boys. As someone who is entirely free-to-play, the gacha system is horrendous. However, it doesn't take too much away from the general enjoyment that I get from the game. You should definitely give the game a try. It's free!