Gamer Reviews
862455 Reviews
9.08
NA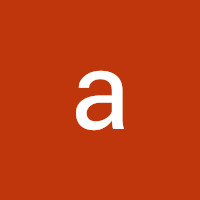 1.00
The game is going downhill - with each month it gets greedier and greedier. If you think that you will get better with time, assemble a stronger flock, forget it - I have been playing for more than a year and I can tell you Rovio has lots of dirty tricks up their sleeve to make you pay to win.
Both Daily Challenge and Arena get progressively harder until they become impossible. If you are still too strong of a player and get through, you will become very unlucky - Terrence will get stuck in a balloon or a thin structure, you will have surviving lone pigs in each room, all bounces are not going to go your way, etc. Rovio just want you to pay gems to reset rooms and replay (yes, you have to pay gems in the Arena to play again against the same opponent and not to have your streak of win and prizes snapped). Or Rovio wants you to buy extra moves in Daily Challenge and King Pig Panic - maybe they will sell you some useless birds then and hope you buy some more.
All competitions in the game (Clan Battles, Rowdy Rumble, Arena, ME Bootcamp) are rigged - you cannot post a decent score and win unless you buy gems, reset rooms for gems, and replay for gems. Sometimes, the game will let you wait several hours for another free try (RR, Battles), sometimes there is no replaying unless you pay (ME Bootcamp).
The game will do everything to throw you off-balance in the hope you have a fit of rage and pay it more that you would want.
Stay away from this most unfair and most frustrating game ever.
Aggregate Gamer Reviews
10.0
I feel like it'd be equally easy to argue that this is the worst version of Angry Birds yet too, with all the free to play shenanigans ruining everything. It's highly subjective, really personal, and all a matter of perspective. I've been having a fantastic time with it, so it's really easy for me to highly, highly recommend checking out.
7.00
Angry Birds 2 offers some really nice strategic gameplay through careful selection and aiming of your favorite bird assaults. Combined with the gorgeous new backgrounds and settings, that should make this the best Angry Birds yet, even if it doesn't really innovative. But Angry Birds 2 is nearly a textbook case of how freemium features and online connection can ruin a casual game.
8.00
It's a worthy sequel if you look past those energy issues. The addition of the Arena, offering challenges and a leaderboard component is a sweet move, and new bird Silver is a fun one to learn. Multi stage levels are also pretty satisfying as well as boss battles, but that's only ever going to be the case when you can actually play Angry Birds 2. Be prepared to love Angry Birds 2 but it's a tough kind of love. You're really going to wish there was a premium option in there.