News Feed
Latest reviews, news, and blog posts

Western RPG meets JRPG, taken from comics book if i'm not mistaken, story and design is very well western, character development is good, skill tree and equipment is good, but don't expect it like Diablo, not that massive, graphics style is cartoonish, kind a like watching comic book, gorgeous, give it a chance, this game is good, i really wanted a sequel, hopefully
ooh by the way, i bought this game on Steam and PS4, discounted price, a decent one

i love this game, big scale war, many selection of units, titan class units, so big, so colossus, very cool design
3 faction to choose, different kind of strength and weakness, every faction has different design for units, weaponry and perks
story is quite good, but (spoiler) the end is a little bit awkward, it felt like there's a sequel, but there's none 'till today, it a shame really, it's a good game actually

i got this game for free from Epic, when it release i had my share of doubt, and yes it's true, there's no Character development, even though they have 16 different character, 4 each for 4 country such as Israel (is this a country ?? i don't know), New York, Russia and Japan, each chapter have 3 to 4 stages, with different kind of goal, what makes me keep playing it, is because there's a little kind of RPG setting for Class and Weapon, it has 6 or 7 Class, and enough weapon to upgrade, this upgrade system is what makes me want to play it over and over
gameplay is average, 4 person team, set from point A to point B, a goal to every step of the journey, trying to survive from zombie horde, and yes it awesomely a lot of zombie, i only recommend this game if you have friends that is, while you can play solo, and you other team mate is AI, it just stupid AI, you gonna die a lot
Last boss - nope. Nothing special, sorry, but we had much stronger enemies. :(
But still i love it!
Super fun gameplay that looks very stylish when doing combos, very easy to play and has a lot of replay ability. Unfortunately after the first few play throughs upping the difficulty doesn't do much until the hardest which is just a one hit kill mode for you but very easy to get by on NG+.
Amazing soundtrack paired with a heart wrenching story full of hope and despair. If you know Yoko Taros works then its another tear jerker! Definitely one of my favourite games of all time.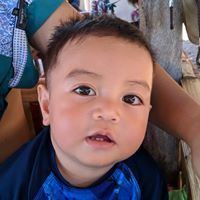 The action and gameplay of this game is superb. You can see the effort put on this game by the developer.
If set in a high-quality graphic setting, it is on par with that of the latest-generation consoles. That means graphics wise the game is truly a marvel.
The controls can be tricky when played on the screen, but that can be fixed if you have a controller at hand.
It's still a freemium game with microtransactions, but that can't prevent you from enjoying the game and appreciate it's campaign story.
Good game, good graphics, great responsible controls, some bugs but completely playable
It's not like LoL.
I read here that " https://www.yardimsayfasi.com/d/1-heroes-of-the-storm-nasil-bir-oyun " this game looks like LoL has nothing to do with I think.
The game of the decade which only the second part can beat and I think it will.
a good game that sometimes misses the point, but is a muat play for fans of the franchise.
the best naruto games in one package.
Bannerlord is very much an Early Access game. It would be an understatement to say that it requires a lot of polishing.
I've had trouble playing it having been plagued with memory errors and the occasional freezes. Despite all this, when it works, it really is a fun game. Combat and weapon is weird but may be the best among comparable games. Troop control works but the lack of an in-depth tutorial makes it confusing at first few tries.
Who is this for? Those who love knights, medieval combat, strategy, and cavalry charges. Who is it not for? Those who are looking for a polished game. It's still on Early Access, after all.
*Note: I will continue to update this review with the game's progress.
Very good and underrated game. Best 2D J-RPG in Switch. Great art, battles engaging and music superB.
One of the top assassin creed game the combat is on its top story was good map was good it was a exciting game

very good game, and very underrated

Feels very slow paced and accuracy based, so allready not my kind of game. The accuracy reading seems to be also based on how far away from the centre of the note you press, meaning you can ruin a perfect score by clicking slightly off of the middle of the note. It has a very low skill ceiling, and features a 1 minute wait unless you make a one-time purchase of a premium membership, where you can skip the wait. Looking past the glaring turn-aways, the game is extremely atmospheric, and features a calming soundtrack, making it perfect to escape to on a long train ride, or at night in the blissful silence, however this game just isn't my cup of tea.
I like this game, it has interesting story and gameplay, I think the choice of character is interesting idea, but there are some downsides: the massive world feels overwhelming (yet beautuful), there isn't many memorable characters, the choices in the dialog in my opinion are downgrades over origins, because it can really interrupt the story telling, by some wrong choice you accidently make, I know that the choices were made to define the story, but I think it doesn't suit this game at all. Lots of people felt dissapointed, because of lack of assassins in the game, but it didn't bother me because the story is connected to other games, yet it would be really amazing to play as assassin. If this review sounded negative it wasn't meant to, I enjoyed this game and I recommend it to you if you like RPGs or you just want to explore phenomenal world of Assassin's Creed: Odyssey. Have a great day.
That's what I call masterpiece. Three of the best Assassin's Creed games out there.
Scary, out of my expectation. Sorry I can't go on with this game, even I love the graphic and design. Kawaii girls so melting my heart, but it's an illusion.
Mending maen The Witcher dah gua, ketemu Keira Metz sama Shani.. -_-
What to say? It's my all-time favorite but in a new light that reveals and fixes all the nitpick about the game and presents you with a 20/10 story that gives out a much better conclusion and presents possibly the greatest antagonist in Atlus history, amazing job well done and with the amount of improvements made and QoL upgrades done, replaying this game again was such an amazing experience as you can almost feel the new experience by Instinct for how smooth and fluid the game feels now compared to the already amazing P5.
This is a must buy for anyone looking to get to into JRPG's and yes it is worth the $60 price point as the new plot will really make you say everything you've done was worth it
20/10
Since I managed to get the game early, I've beat the game and got my kinda full review as when I finished the game, I had a lotta feelings I couldn't control, but let's start with the important stuff, is this game any different then the OG in term of the enjoyment?... Yes! And a another yes! The amount of new additions and QoL upgrades done in this game to improve the pacing and reduce the frustration not from replaying the game again, but even with reducing the frustration from the OG too, that's a big thing to do, but the madlads have done it, as I was going through the game, I could feel the new experience coming from the original story with the improvemts made to enhance them even further, very well made improvements and QoL upgrades to the game, and as I finally reached the new plot, I have to say something about it.... It's awesome.. Like SERIOUSLY awesome! Atlus have surpassed themselves with this new story and everything that goes around with it, the new antagonist is probably my favorite villian in all of Atlus's games, they the villian so elegantly and with masterful writing to make you question your own actions when your playing, everything that has to do with the new plot is SS-Tier stuff and trust me when I say, it's worth it to replay this amazing masterpiece once again, but now with awesome upgrades done to make you feel the enjoyment right from the start!
This is a true masterpiece and easily one of the greatest games of all time to me, and I HIGHLY encourage anyone who Played P5 but is a bit hesitant to buy it again, I repeat, it's worth the $60 price point and makes it worth it along the way with the awesome additions and enhancements done it.
10/10.
This game is a joke I played it for 2 months to get free money and when I got to 100.00 dollars and tried to transfer the money it came back that I violated something so I wasn't able to get the money it is a scam to get people to play it. Do not bother
After like 5 playtroughs I must say that spider-man is the best game I've ever played. It has amazing story, spectacular characters and great gameplay. The game somehow feels like nostalgy. I highly recommend you buying this if you have ps4
It's so boring I regret the time I took to download it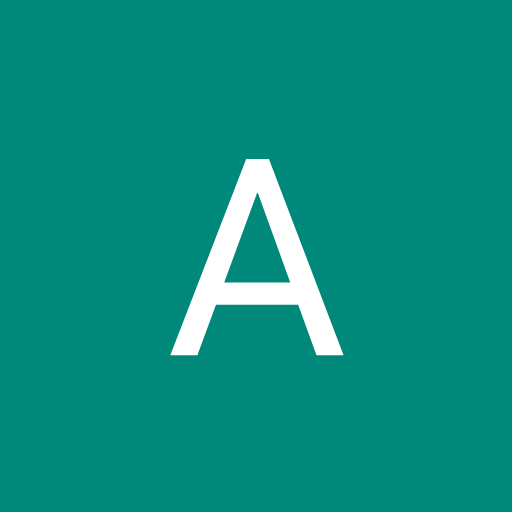 Only 1 because:
Since more then a year, my clan and me trying to lead these devs to balance the game.
If you just start to play it is fun. If you play for some time it is not. Leading to many noobs starting the game, get impressed at first, rating it with 5 stars and then delete the game with no action when they find out how bad it is. Literally Bad land.
They miscalculate the mana usage for clones and create a lot imbalance.
The matchmaking is ridiculously bad!
If you are a skilled player, they will keep matching you up with people who pay a lot money so you will loose against players who are 3-4 level under you but clones with much higher power.
On 2v2 i get matched up too often with noobs who can´t play versus a clan-team using the same setup, destroying all fun in the game.
Floating bombs for example, cost less mana then if you threw all those bombs separated. But they even have some function with it. This is ridiculously bad and miscalculated, leading noobs who can´t play to use suckerpunch tactics that kills all fun of the game and most of my friends in those two years quit the game so do I.
All these devs are doing is making money. They do NOT care of their players.
The challenges are b...lshit. So many people complain about it since a long time, yet nothing changes.
In two years I got only one ancient egg with some proper insides. ONLY ONE... mkey???
What do I play this game for? Feeding people who spend a lot money for it.
Thats it and it will never change. It only gets worse because they put new clones in the game that destroy the whole meta.
It WAS a great game. But I count this game in the trash bin as the rest of smartphone games. Only money, nothing else.
You dont spend money? No fun. Simply thats it.
Good bye and get good
Absolutely amazing. I have spent hundreds of hours playing this and i am now on my second run and i am still discovering loads of new features.
The Best (with capital Best) JRPG on PSVita, the only reason i bought my PSVita is because of Persona 4 Golden, every aspect of Persona game is just perfect
perfect score for Fire Emblem series, this is the only reason i bought my 3DS XL, the story is very good, vast amount of class to choose, many character to play with, and also the marriage feature... love it.. just brilliance.. love it man..

a unique and creative Survival Genre, combining the needs to survive, city management, and you really have to make a hard choice, that's what a leader suppose to do, build your city to your people needs, venture outside to the white Earth to find another people survive the icy world, it worth your money, really.. just play it, and forget the reality you knew..