News Feed
Latest reviews, news, and blog posts
İ dont like gameplay camera dont move with charecter this game is not tp or fp.
İ dont like gameplay camera dont move with charecter this game is not tp or fp.
One of the best jrpg ever.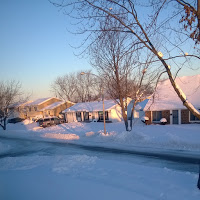 Cool game, it's a shame you need money to progress quickly. No skill required when you can buy your way out of situations..Oh....like in life, the rich can erase mistakes when the poor has to just live with the carnage of said mistake. What are we teaching our Kids????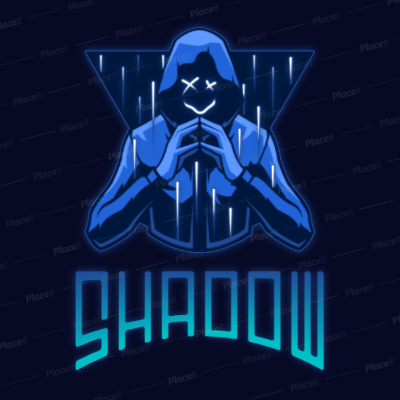 No many people will agree with me on this one but I felt the game kind of boring. The environment doesn't has that catch and gameplay is repetitive with more emphasis on stealth.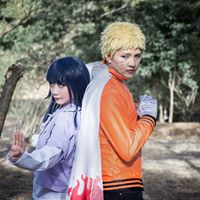 NieR Automata was an experience that I could not simply put into words. I could definitely say that it is one of the best games that I have ever played and I would highly recommend this title.
Gameplay
The gameplay was amazing and it's mostly action driven with rpg elements. The game also had a set of minigames which provides a good variation. I also really liked the skill customization for the pods. The movements at attacks are also smooth and visually stunning. One thing that I could say is that they could've added more customization options to the characters' clothing.
The game also gave an option for the player to get involved with the game (won't explain further as I don't want to spoil other people's experience)
Story
The story was well written and dives really deep into the core theme of the game. The game has a way of getting you sucked in into the story. After playing the game, I was left thinking about the themes that NieR: Automata has presented.
Merge magic is one of my favourite free games. It is still extremely enjoyable without having to pay anything/watch adds. The graphics are great and the creatures are ADORABLE. The one problem is the fact that you do have to wait to get compasses but it is still great
Snipperclips at its core is a puzzle party game, designed to be played with one other person at all times. There are so many hilarious and quirky moments throughout the experience but it really has its ups and downs.
The presentation is very cute and simple. Everything is conveyed to you like some type of project that you have to problem solve and complete before moving on to the next. It sets the mood for what the game is, and I love the facial expressions the two characters you control give each other.
The gameplay is fantastic, but only when playing with a friend. It is absolutely hilarious trying to work together and convey thoughts on what each other think's the solution might be to puzzle. However, in single player it just completely loses that charm and what you have is a generic puzzle game without the humor attached to it. Likewise, the game offers several party modes for up to 4 players that can be fun to visit for a little while, but quickly get boring. You really have to make your own fun there.
Nothing to special with the soundtrack or anything. There aren't that many songs to listen to but what is there is fun nonetheless. I personally like the silly sounds the character shapes make when you snip them. It adds personality to the game in my opinion.
Overall, I'm pretty conflicted with Snipperclips. On one hand, its a brilliant co-op game to play through, but once it is finished, there's not much of a reason to go back as the puzzles will always be the same and you will always know the solutions. The game is incredibly charming and quirky but if you don't have anyone to play with, all of that is sucked out of the game with clunky controls and swapping between characters to solve the puzzle without the hilarity of playing with another person. I recommend it for the co-op experience alone, but I wouldn't pick it for anything else!
These are some of the best of the video games ever created. The fact that this title is sometimes getting scored 70's and 80's blows my mind as none of these titles are worse then a 9/10. The reason it is getting rated lower is because they didn't remaster this game. Some people think the menu is a bit boring and not nearly as good as Other collections which I can agree on. Also other collections/re releases like this are usually remastered. However this is not a remaster, it was never marketed that way. It's because of expectations. Because most people expect it to be revamped with new visuals doesn't mean it should. But these games are practically perfect so expecting something perfect to be changed at all is mind boggling to me. You can go to metacritic and you can see for yourself that metacritic scored the original games 94, 92 and 97. This new collection of those three games on the same website is a 83. How is that possible. These are masterpieces and don't let anybody fool you!
Animal Crossing, this was my first time playing this game. My sister had bought the game on my switch and played for about 2h and then stopped, I had decided to try the game. After about my first 2h, I found the biggest problem, I realized that I was in my sisters island, and so I continued without thinking, until I had to get the insects for the museum, I realized that it would not let me, and so I had to go on the internet to find out why this was happening, to discover that my sisters account was the main account, and so whatever big decision that was supposed to be made, I had to do it on my sisters account and then go back on my account. After finishing the main story, until you get the tools to change the environment, the game is mainly oriented in the main account, so I would collect the recourses on my account and then go on my sisters account, but when I finally finished the main story the game becomes completely open, and that is when I became obsessed with this game, to the cute car characters to the fantastic island that I created. I have put about 200h in this game, I know that there are people that have put much more time into this game, but I hope that I have helped you.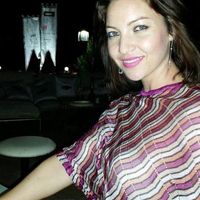 Wow this game is so much fun
It is an spectacular game! 3 games in one collection is awesome! Especially these 3D games! Super Mario Galaxy is a lot of fun and still nostalgic! I am just starting with sunshine since i never played that game before. Im getting used to Super Mario 64, the camera is a little annoying, but it is still pretty cool to play and have an adventure. Overall, this game is a must-have and I really consider it for anyone who wants to have a nostalgic time or have never played any of these great games before!
Relive the moment of world war 2 by doing missions for US and soviet army. This game will indulge you from beginning to the end. Highly recommended!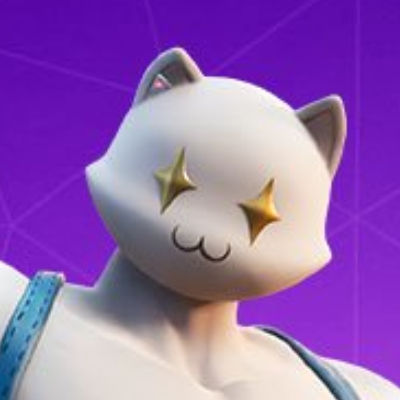 this game was the best but Expensive Game amazing tho this is better than noobs >:)
Love the game but was disappointed by the 'bad ending' and have no real desire to troll through the map to unlock additional hidden areas to eventually get to the 'good ending'. Was fun while it lasted. Put 17+ hrs into it.
I expected more from the game...
playing is enjoyable but if you dont finish race 1st you cant progress. i though this game looks like lego racers.
I don't think I will ever stop playing this…
I need help, it's so addictive, time flies by

great gameplay. in 2020, still playable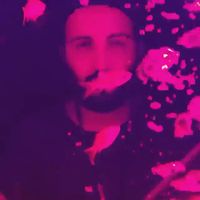 my mum loves it and she never plays mobile games!

played 360 hours, enjoyable game. i bored.
awesome gameplay but story is disappointing
legendary game. just buy a switch for this game.
I really love this game and it's the best free survival game out there, the only problem is its super pay to win but apart from that it's still the best for me.
İ dont play this game on 1070 graphic card because of FPS depo problem max FPS 20 pff if you dont know how to optimize your game dont publis
Game is good but capcop come on work on ui ux bro i dont like this type of ingame ui complex and mixed inventory and craft system
Mega Man 11 is a classic 2D Action Platforming experience the franchise has really needed. As someone that has only played a few games in the series, I was curious how its newest entry played.
I'm not sure how the hardcore fans really feel about this game, but for me personally, I think its a really solid game overall. It's presentation is really good and it has an amazing soundtrack that the series is known for. It gets you really pumped for each level and it's just great. This game gives you full control to make it as easy or as hard as you want your experience to be and that is always welcome.
So getting down to the gameplay, it's largely the same as previous 2D entries in the series to my knowledge, however it has one mechanic that makes it unique. The gear shift system, a way to temporarily slow down time or give yourself a damage boost. It really plays a vital role in how you tackle obstacles throughout the game. The level design is mostly great with a couple of frustrating moments, but overall had a blast getting through them all. Every boss and power up feels unique and fun to use and you even have access to a shop to spend in-game currency on to give you more upgrades and items to restore HP and such. It really helps you get past harder parts of the entire game. It's a really polished game overall.
Now, there is one glaring flaw that some people may not like and that is the length of Mega Man 11. On Normal difficulty, I was able to finish the story of the game in 5 hours. This is fairly common in Mega Man games so this shouldn't be surprising for series veterans, but this is a game that is meant for multiple replays and not a single playthrough. The game provides unique challenges and in game achievements to unlock by playing through the levels in unique ways to motivate you to replay the game and they are actually very fun to challenge yourself with.
Overall, I think Mega Man 11 is the game the series really needed and I think fans and newcomers alike will have a lot of fun with this. I've seen it around the $14.99 price range and I think that it a good price for a great 2D Action Platformer and I was very happy with my experience.
I originally played Resident Evil Revelations on the Nintendo 3DS and absolutely loved it. It was a graphical marvel on this system as it looked better than anything else on the market.
So how does the Switch version hold up? Very well as you might imagine. It looks great and plays well with the joy-cons and the pro controller options the system has. It really benefits from the second joy stick that the original 3DS model needed an attachment for. It runs well although suffered from some stuttering and long load times that were also present in the 3DS version. I'm not sure if this is caused by loading from my Micro SD card or not, but because it was on the original as well, this might just be how the game is.
The sound design is great and can keep you on edge at times. The visuals are really good as well, and the enemy designs are really creepy looking. The main setting of the game is an isolated cruise ship and its really well done. The story is is good but not perfect and might be the game's weakest aspect, but it does still have really good moments.
The gameplay is similar to Resident Evil 4, 5 and 6 with the ability to move and shoot which is great. Playing through the story can be very difficult at times even on the normal setting. I found myself really running out of ammo at times, and I even have to finish the final boss fight with my knife as I completely ran out of ammo. The best part of the game though is its Raid Mode: A RPG-like mode where you level up and collect new gear to tackle harder and harder areas. It's a brilliant game mode that really makes you keep coming back to this game. The Switch version even has amiibo support for this mode that will cut down on the grind making it the best way to play Raid Mode.
Overall, I think the Switch version is by far the best way to play Resident Evil Revelations and I can't recommend this one enough. I've seen it on sale on the eShop for as low as $9.99 and it's a steal at that price. Absolutely worth it!
Game is good but short :(